October WTI crude oil could not settle above $49.2 resistance and is exhibiting signs of exhaustion. A pullback should take place soon, but at this point, there are no definitive technical factors that indicate the move up will stall before reaching $49.6 and possibly $50.0. A close over $50.0 would open the way for another test of $50.5, which then connects to $51.1 and higher.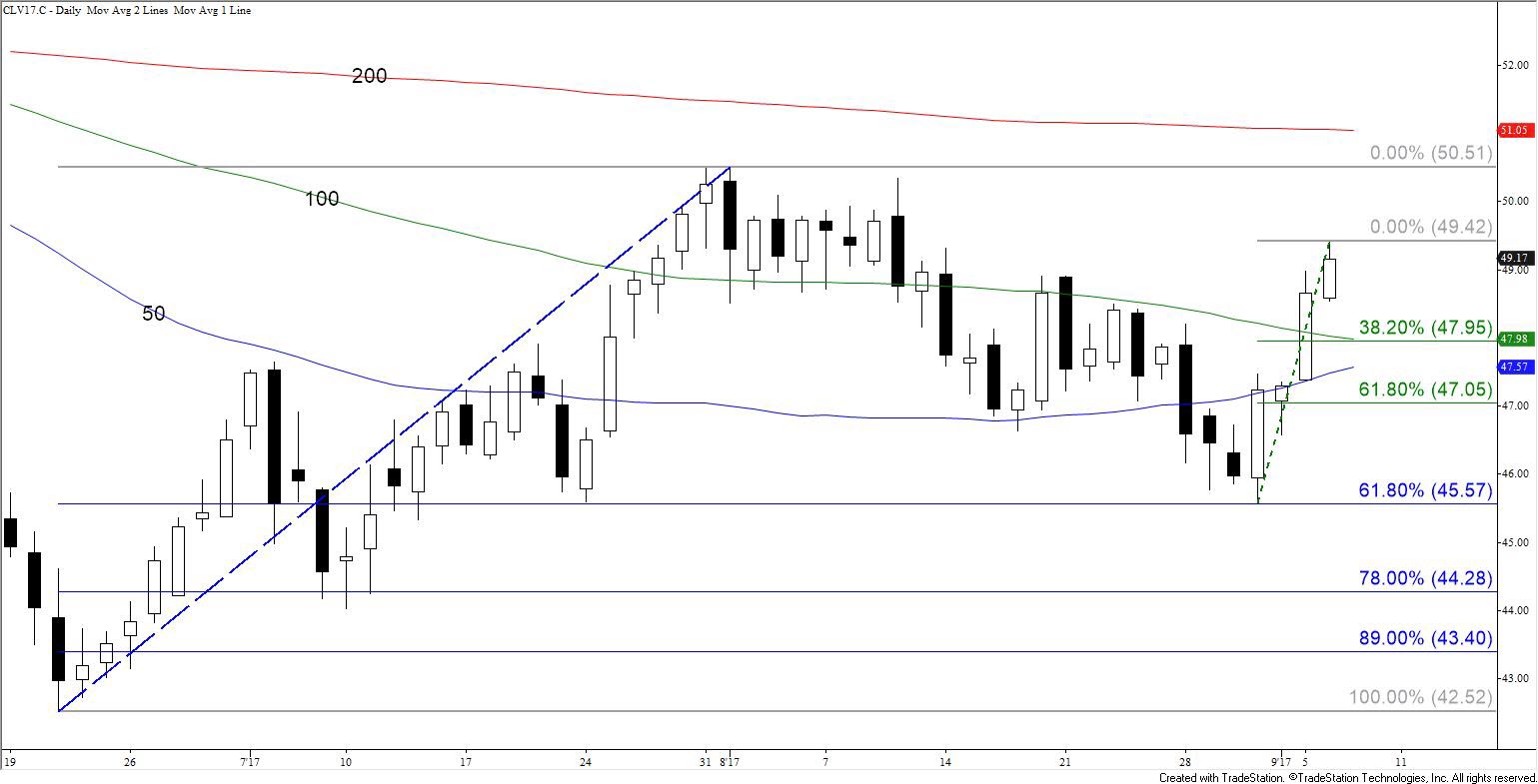 Initial support is $48.6. A close below this would call for a larger downward correction to $48.0 and $47.4. Support at $48.0 is the 100-day moving average and the 38 percent retracement of the move up from $45.58. A normal correction should hold $48.0. Support at $47.4 is in line with the 50-day moving average and the 62 percent retracement of the move up from $45.58. Settling below $47.4 would be a strong indication the move up is over.
This is a brief analysis for the next day or so. Our weekly Crude Oil Commentary and daily updates are much more detailed and thorough energy price forecasts that cover WTI, Brent, RBOB Gasoline, Diesel, and spreads. If you are interested in learning more, please sign up for a complimentary four-week trial.