Kase StatWare is a technical analysis trading indicator package developed by the acclaimed market technician and former energy trader Cynthia A. Kase. StatWare's self-optimizing indicators help professional and individual traders to form a precise and systematic approach to discretionary trading and trade risk management.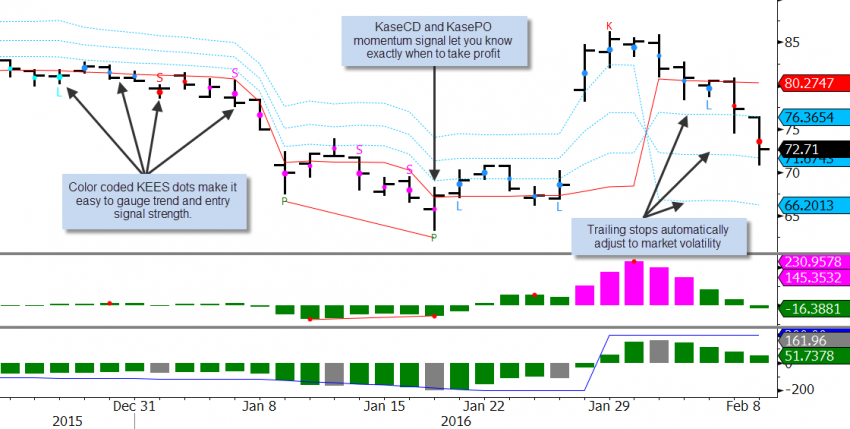 Stops are automatically set to optimally balance, letting profits run with cutting losses.
Automatically optimizes for range, volatility, and risk, which eliminates the need to always be changing settings.
Generate color-coded entry signals by evaluating momentum, bar patterns, and more.
Analyze multiple timeframes, filtering signals for accuracy and speeding up signal generation.
Are based on rigorous statistical and mathematical principles, and are thus probability driven.
Pricing:
Pricing is dependant upon your charting platform. For more information please fill out the trial request form or contact us at 505-237-1600.
Compatible With:
Bloomberg (Kase Bars)
CQG
eSignal
MultiCharts
NinjaTrader (Xrange Bars)
TradeStation (Kase Bars)
Two complimentary lessons to review the indicators and trading strategies.