By Dean Rogers
February WTI turned lower again on Monday and gave up just over 50 percent of its pre-holiday weekend gains that it had made on the move up from $35.35. The supply glut is still a concern and reports of Iran stating that exports are 'priority' after sanctions are lifted has put a dose of reality back into the long-term outlook for oil.
Technical factors reflect the negative near-term outlook. Monday's close below $37.0 completed December 24's evening star and indicates the decline should continue. WTI oil prices should now test the evening star's $36.5 confirmation point. This is also the 62 percent retracement of the move up from $35.35 to $38.28. The $36.5 target is crucial, and it will be important for WTI oil prices to close below $36.5 within the next day or so to confirm that the move down is going to continue. A close below $36.5 is expected and would open the way for $36.1 and $35.2, both of which are confluent wave projections.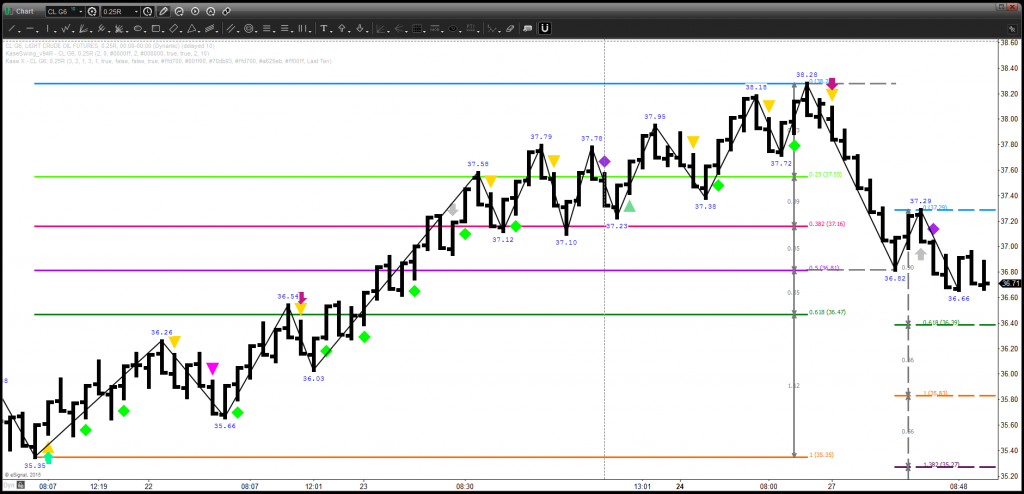 The decline may be a grind lower and small corrections will likely take place, especially if gasoline prices start to rise again. Monday's $37.4 midpoint should hold, but the key level for a renewed surge higher is $38.0. A close over $38.0 would call for at least $39.6.
This is a brief analysis and outlook for the next day or so. Our weekly Crude Oil Commentary is a much more detailed and thorough energy price forecast. If you are interested in learning more, please sign up for a complimentary four week trial.