By Dean Rogers
For the past few weeks gasoline futures rose in a dramatic fashion and lent some support to underlying WTI and Brent futures prices. However, a few bearish technical factors indicate the move up is probably complete and that a major test of support is now underway.
January gasoline futures stalled at the crucial 62 percent retracement of the decline from $1.4516 to $1.1962. In addition, Monday's $1.3069 settle completed an evening star and hammer candlestick pattern and a moderately bearish overbought signal on KaseX (gray arrow). All three factors indicate the decline should continue.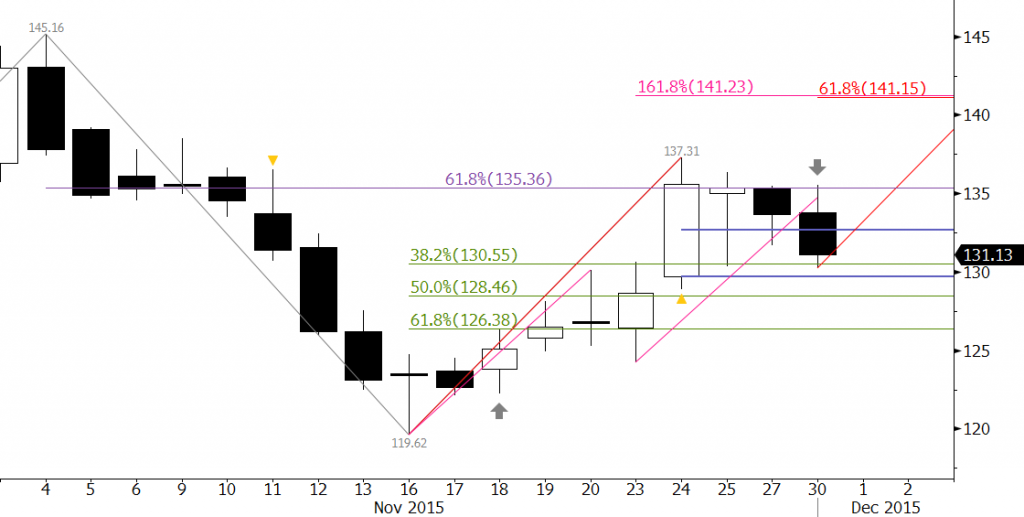 The pullback has retraced 38 percent of the move up from $1.1962 to $1.3731 so far. A close below $1.2972 will confirm the evening star and hammer and call for at least $1.285 and very likely $1.264, the 50 and 62 percent retracements, respectively. These are also confluent intraday wave projections.
From a technical standpoint, the move down is corrective of the move up until there is a close below $1.264. Odds for a move of this magnitude over the next week or so are 65 percent.
Look for resistance at $1.33 to hold. A close over $1.354 would be positive and open the way for $1.412 and higher.
This is a brief analysis and outlook for the next day or so. Our weekly Crude Oil Commentary is a much more detailed and thorough energy price forecast. If you are interested, please sign up for a complimentary four week trial.