The failure to reach an agreement to freeze crude oil output levels for key producers caused prices to slide in early trading Monday. June WTI gapped down from Friday's $41.19 low and met crucial support at $39.0. However, the labor strike in Kuwait, which has decreased the nation's output by nearly 60 percent for the second straight day, lent support to the market. June WTI rose to $41.66 and settled at $41.19 on Monday.
The bounce to $41.66 filled the gap and fulfilled the 1.00 projection of the wave $39.0 – 40.92 – 39.81. The move up may gather some strength from the strike in Kuwait and extend a bit higher on Tuesday. However, from a technical standpoint, the move up from $39.0 was not unusual. Gaps are usually filled, and as stated, the move up from $39.0 has already met technical resistance near $41.66.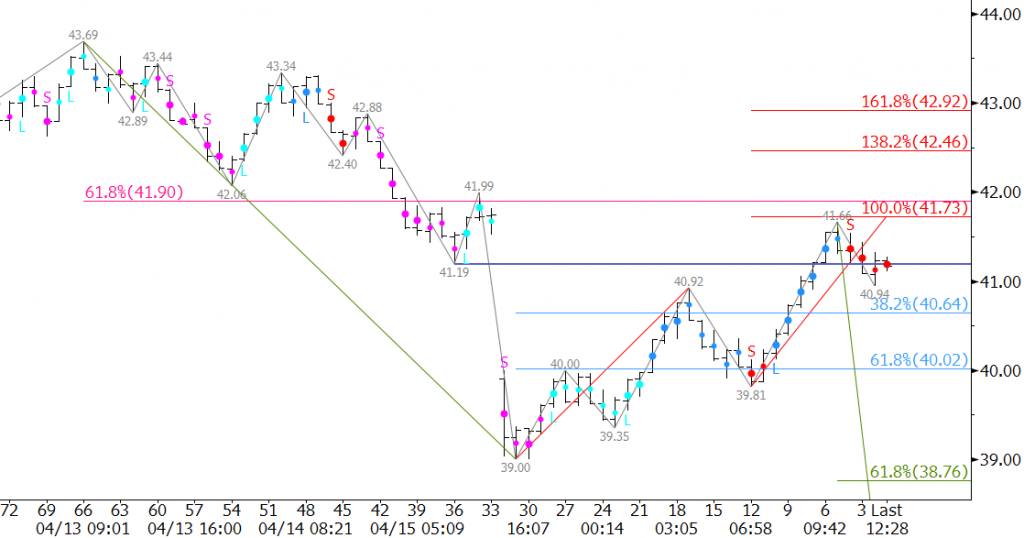 Without support from bullish fundamentals or further random events (such as the strike in Kuwait), we expect prices to grind their way lower to support at $40.6 and $40.0 over the next few days. $39.0 remains key, and a close below this would open the way for major support in the mid $30s.
That said, a close over $41.7 would call for $42.5 and possibly $42.9. At this point, we don't expect to see prices rise above $42.9.
This is a brief analysis and outlook for the next day or so. Our weekly Crude Oil Commentary is a much more detailed and thorough energy price forecast. If you are interested in learning more, please sign up for a complimentary four-week trial.