December WTI crude oil had a legitimate chance for the corrective move down from $54.46 to extend today after setting up a daily evening star and intraday head and shoulders formation. However, support held, and prices rose at the end of the day, settling above the key $54.2 target and opening the way for $55.0 and higher tomorrow.
The next major confluence point is $56.0, the equal to (1.00) target of the wave $46.59 – 53.11 – 49.44, and the larger than (1.618) target of the wave $49.44 – 52.65 – 50.87. Small pullbacks will likely take place before $56.0 is met. Once this objective is overcome look for $56.4 and likely $57.2, the intermediate (1.382) target of the wave $43.08 – 50.72 – 46.59.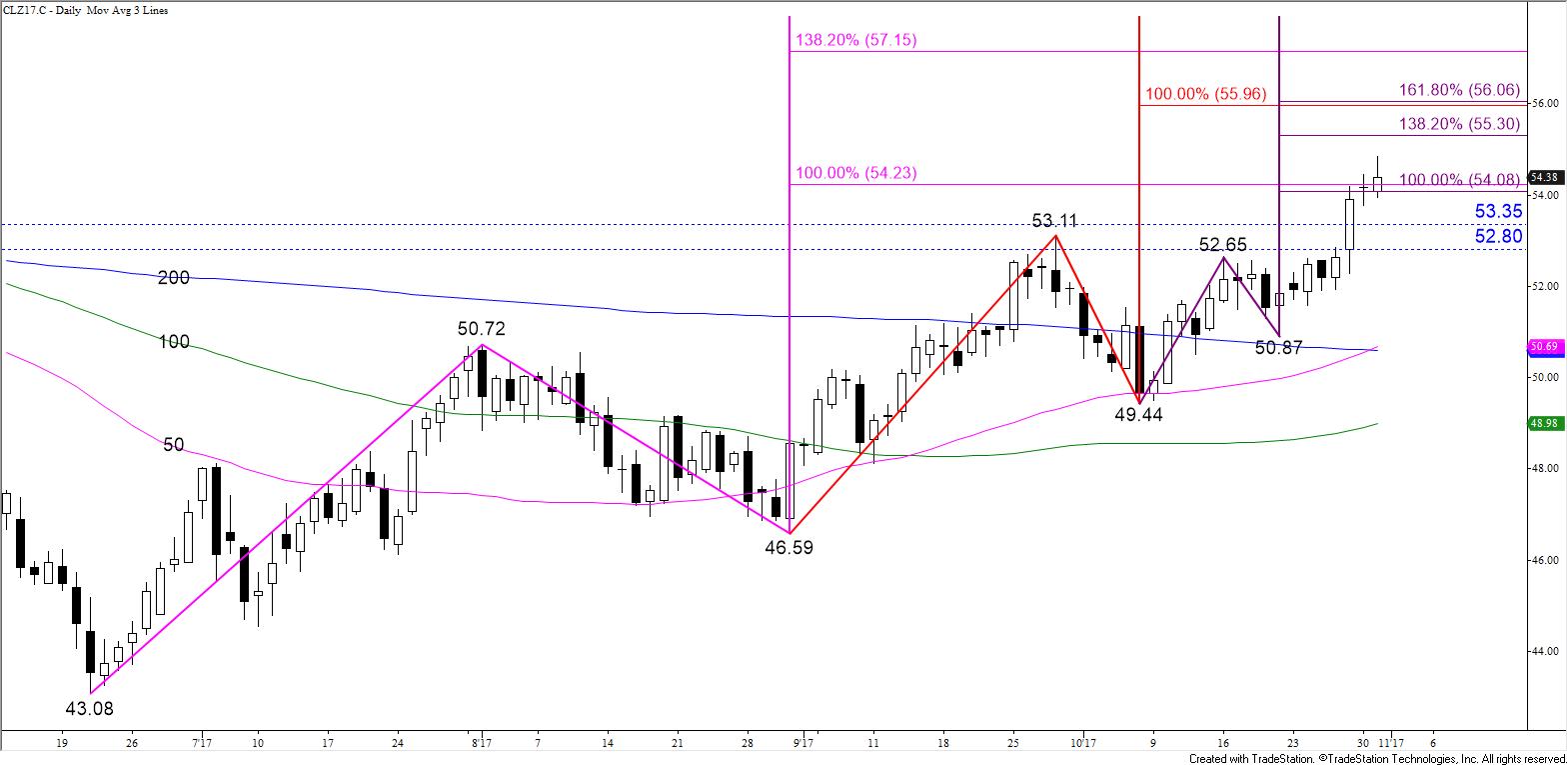 Resistance at $54.2 has now become support that will likely hold tomorrow. A move below this would call for $53.8 and possibly $53.4, last Friday's midpoint. Settling below $53.4 is unlikely over the next few days but would indicate a larger correction is underway before the move up continues to $56.0 and possibly higher.
This is a brief analysis for the next day or so. Our weekly Crude Oil Commentary and daily updates are much more detailed and thorough energy price forecasts that cover WTI, Brent, RBOB Gasoline, Diesel, and spreads. If you are interested in learning more, please sign up for a complimentary four-week trial.