Many near-term factors are positive for WTI crude oil. Tuesday's move up confirmed a daily morning star, today's move settled above the $51.22 swing high, and last week's $50.5 midpoint has been overcome. These factors call for the move up to continue, but caution is warranted.
WTI met and held the exact 62 percent retracement of the decline from $58.26 to $49.1 when it rose to $51.42 today. This crucial level held again when prices rose to $51.37 ahead of the close.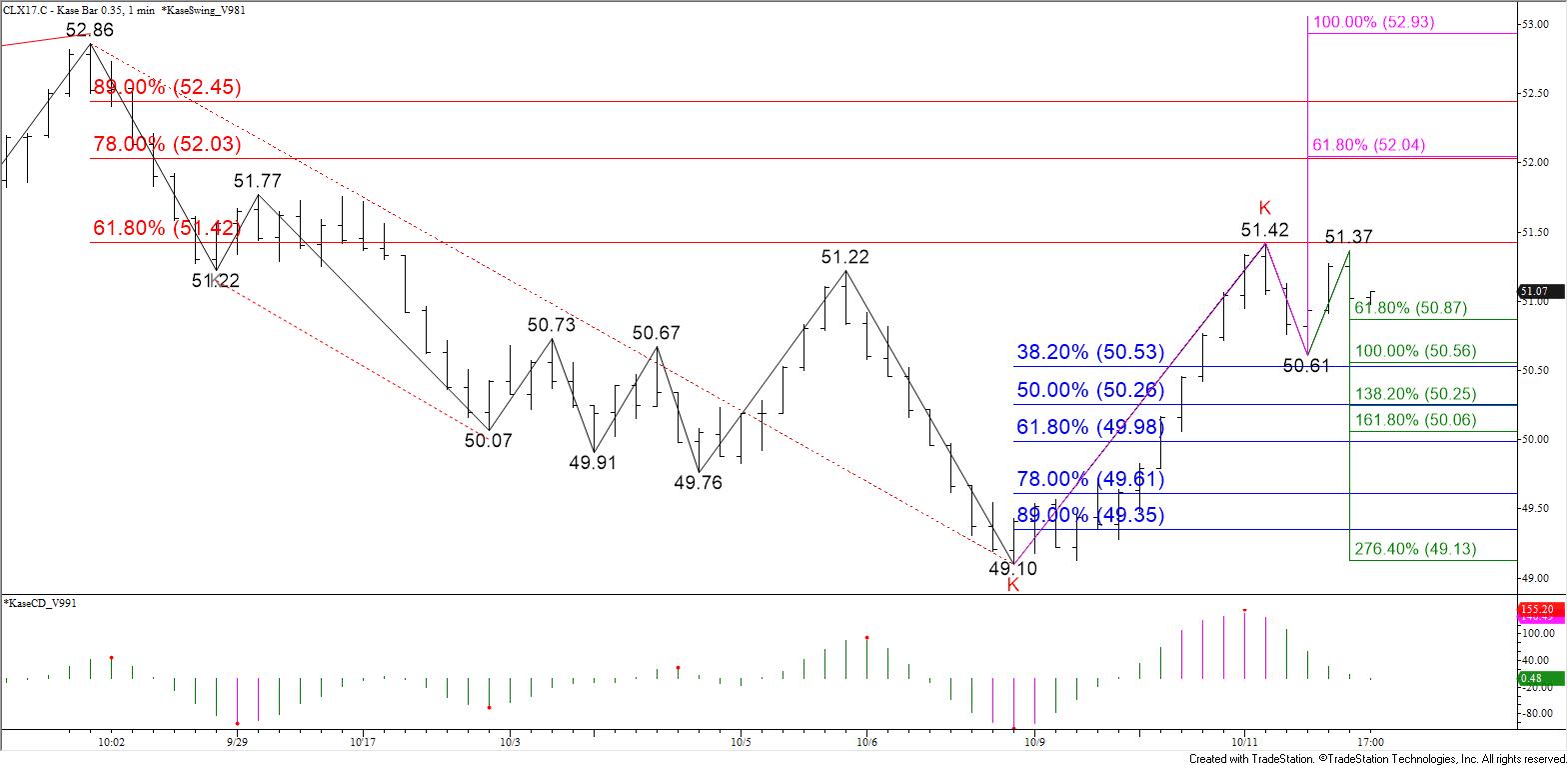 Therefore, prices will probably test support at $50.6 before challenging $51.4 again. Key support is $50.1, Tuesday's midpoint and the 62 percent retracement of the rise from $49.1 to $51.42. A close below this would indicate the move up has failed and that the near-term has readopted a negative outlook.
Should prices settle above $51.4, look for a $52.1 and more likely $52.5 to be met before the end of the week.
This is a brief analysis for the next day or so. Our weekly Crude Oil Commentary and daily updates are much more detailed and thorough energy price forecasts that cover WTI, Brent, RBOB Gasoline, Diesel, and spreads. If you are interested in learning more, please sign up for a complimentary four-week trial.