WTI crude oil stalled near crucial resistance at $66.4 Monday and confirmed an intra-day bearish KaseCD divergence. The subsequent pullback completed a bearish Harami line and star today by closing below Friday's $65.08 midpoint. The pullback is most likely corrective but should test the Harami line and star's confirmation point near $64.2 tomorrow. A close below this would call for a larger downward correction toward key near-term support at $62.5.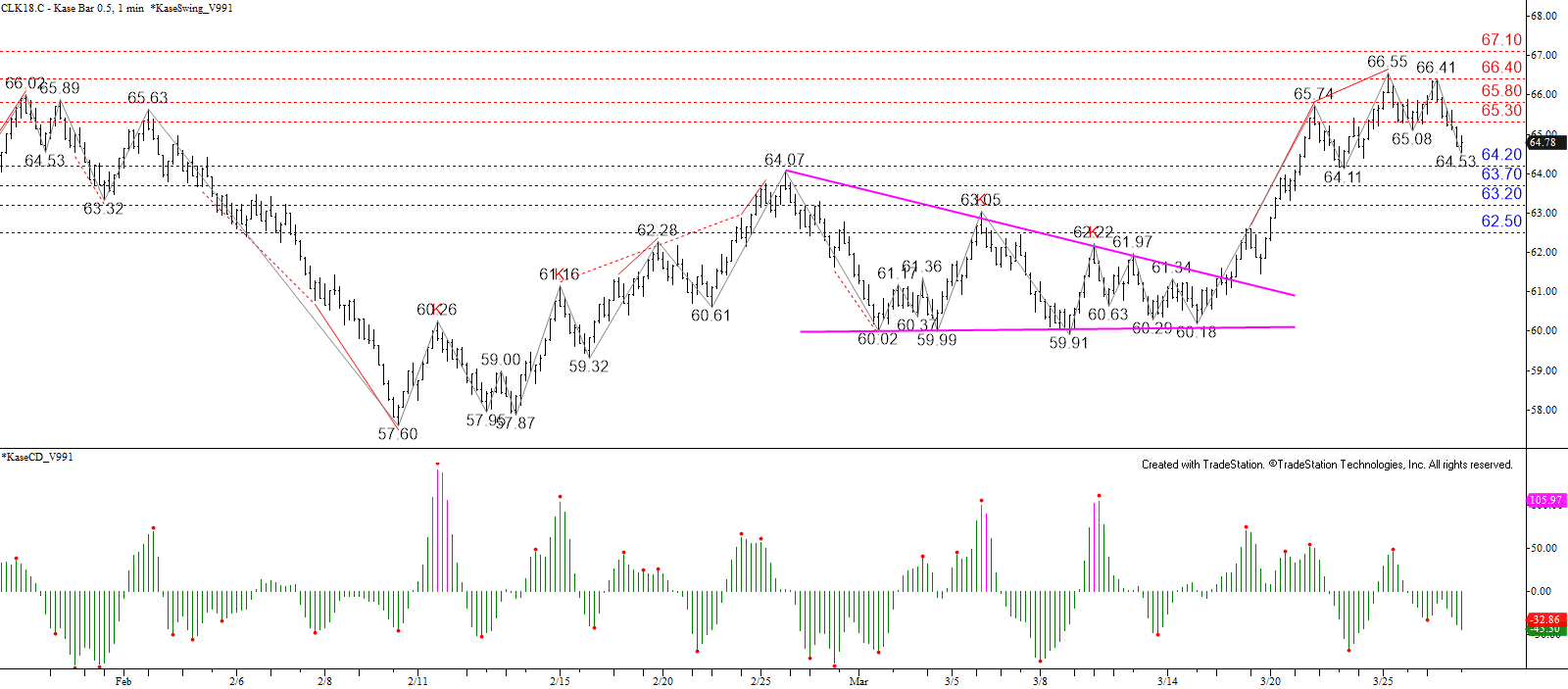 Tomorrow, look for initial resistance at $65.3 and then $65.8. The $65.8 level is expected to hold, though the near-term outlook would only become bullish again upon a close above $66.4. This is still a crucial resistance level for the wave structure up from $57.6 that connects to $67.1 and then the next major objective protecting the $70.0 level.
This is a brief analysis for the next day or so. Our weekly Crude Oil Forecast and daily updates are much more detailed and thorough energy price forecasts that cover WTI, Brent, RBOB Gasoline, Diesel, and spreads. If you are interested in learning more, please sign up for a complimentary four-week trial.