Last week, April natural gas broke below the lower trend line of the upward sloping channel it had been oscillating within since February 12. Prices also settled below important support at $2.66. The move down hesitated yesterday, but resistance at $2.71 held this morning and prices fell below the $2.64 swing low today. All of this indicates that the outlook for natural gas remains negative and that major support in the mid-to-low $2.50s should be tested again soon.
Technical factors call for at least $2.62 and likely $2.59 tomorrow. There is trend line support around $2.62, and $2.59 is a confluent wave projection. Otherwise, there are no patterns or signals that indicate the move down will stall. A close below $2.59 would open the way for major support at $2.55. This is the last level protecting the continuation chart's $2.522 swing low, a close below which would call for a much more bearish long-term outlook.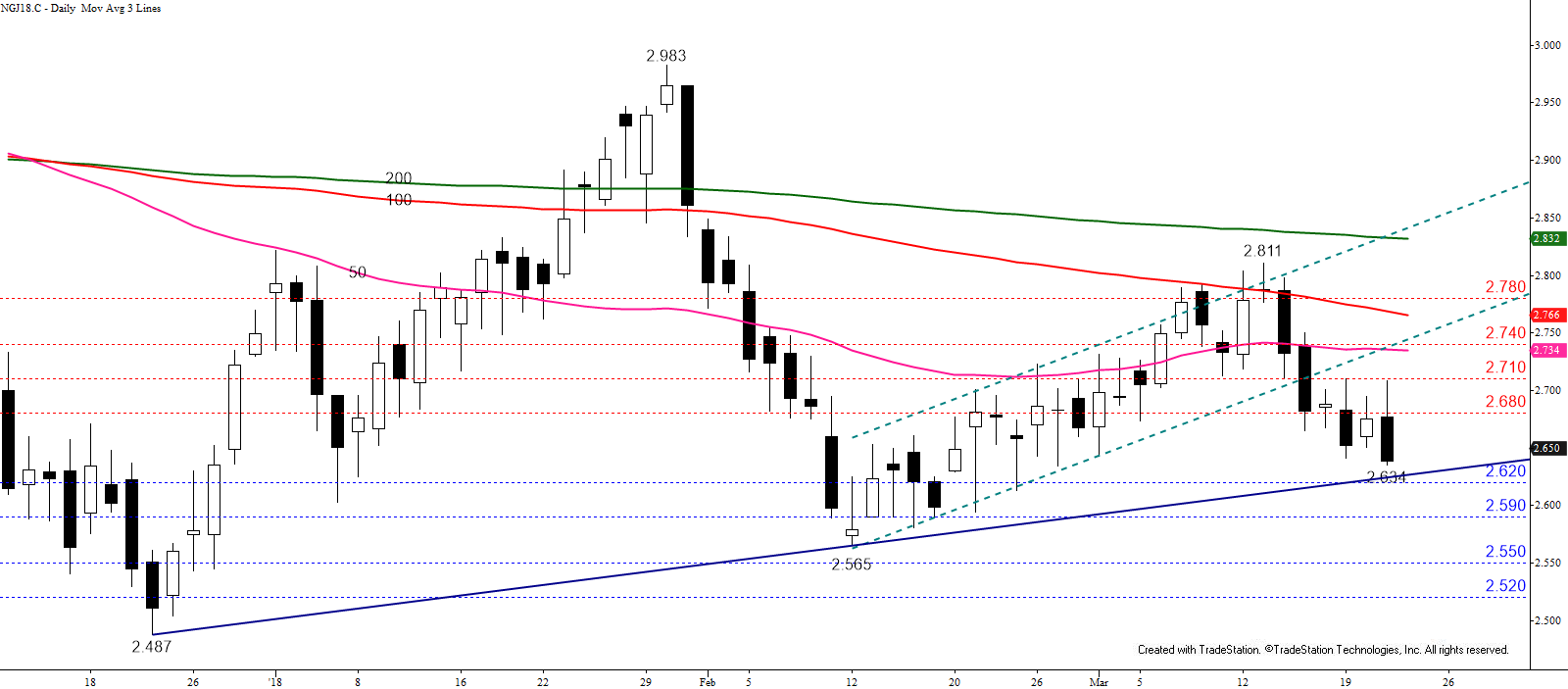 Should prices turn higher, the move up will most likely be corrective and should hold the $2.71 intra-day swing high. Key resistance for the near-term is $2.74. A sustained close above this would not doom the move down but would call for a larger upward correction before the decline continues.
This is a brief analysis for the next day or so. Our weekly Natural Gas Commentary and daily updates are much more detailed and thorough energy price forecasts that cover key natural gas futures contracts, calendar spreads, the UNG ETF, and several electricity contracts. If you are interested in learning more, please sign up for a complimentary four-week trial.