April WTI crude oil's move up from $57.9 is most likely corrective of the decline from $66.39 and may be complete. Important resistance was met at $62.65, a bearish intra-day KaseCD divergence was confirmed, and the subsequent move down is poised to extend. Trading over the next few days should indicate whether the upward correction is complete.
Today, the larger than (1.618) target of the wave $57.9 – 60.61 – 58.09 was met at $62.65. The subsequent wave down, $62.65 – 61.43 – 62.43 has fallen below its smaller than (0.618) target and is now poised to reach at least the $61.2 equal to (1.00) target tomorrow. A close below this would open the way for $60.7, $60.3, and $59.7. Key support for the near-term is $59.7, the 62 percent retracement of the move up from $57.9. Settling below this would put odds strongly back in favor of a continued decline.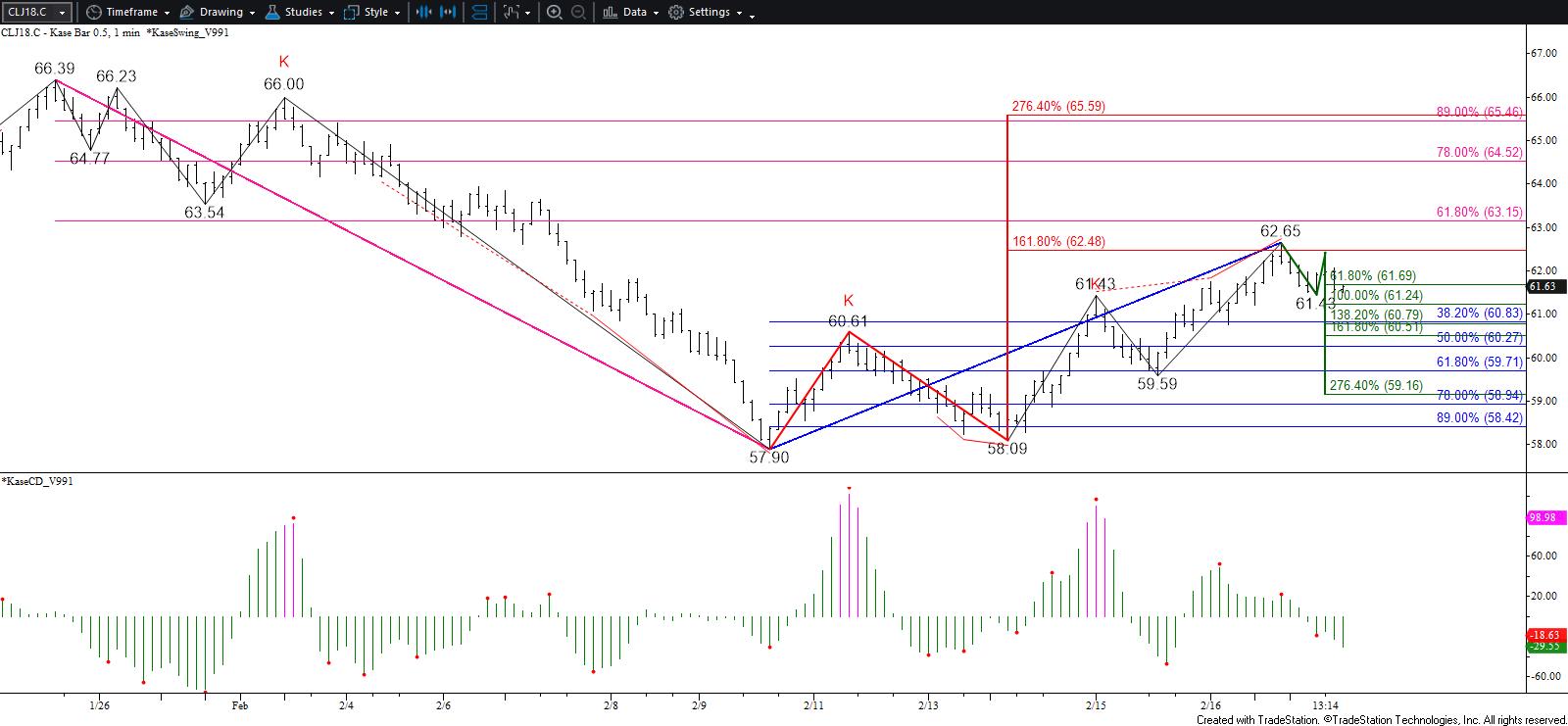 For the move up to continue, support at $59.7 must hold and prices will have to ultimately overcome $63.2, the 62 percent retracement of the decline from $66.39. Tomorrow, look for first resistance at $62.1 and key resistance at $62.6. A close above $62.6 would call for a test of $63.2.
This is a brief analysis for the next day or so. Our weekly Crude Oil Commentary and daily updates are much more detailed and thorough energy price forecasts that cover WTI, Brent, RBOB Gasoline, Diesel, and spreads. If you are interested in learning more, please sign up for a complimentary four-week trial.