The outlook for March natural gas remains negative but the formation of another daily star (in this case a hammer) and the small wave formation up from $2.538 indicate there is still a good chance for the upward correction to extend first. However, as stated over the past few days in our premium analysis and daily updates, unless prices settle above at least $2.65 and likely $2.70, to complete and then confirm the morning star setup, odds will continue to favor a test of key support at $2.52.
Initial support is $2.56, the smaller than (0.618) target of the wave $2.642 – 2.553 – 2.619. A move below this early tomorrow will open the way for $2.52, the intermediate (1.382) target. This is a key objective because $2.52 is in line with the continuation chart's $2.522 swing low and is also the 62 percent retracement of the move up from $1.611. A sustained close below $2.52 will call for a much more negative long-term outlook.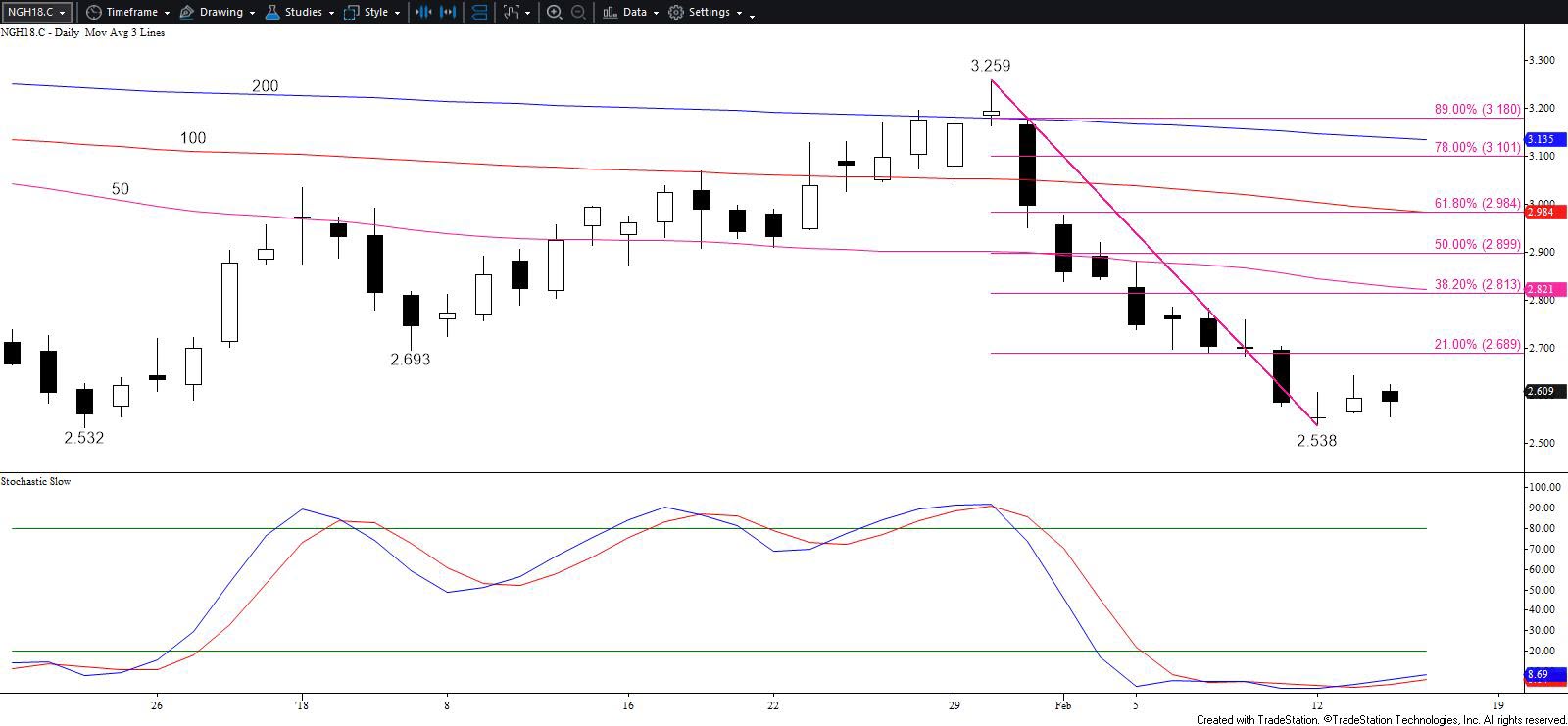 Should the corrective move up extend and settle above $2.70 to confirm the morning star, odds will shift in favor of a larger upward correction to at least $2.76 and likely $2.81 before the decline continues. For now, given all factors, $2.81 is expected to hold because it is the 38 percent retracement of the decline from $3.259 and near the 50-day moving average. Settling above $2.81 would call the market's bearish sentiment into question and the likelihood of a near-term decline to targets below $2.52.
This is a brief analysis for the next day or so. Our weekly Natural Gas Commentary and daily updates are much more detailed and thorough energy price forecasts that cover key natural gas futures contracts, calendar spreads, the UNG ETF, and several electricity contracts. If you are interested in learning more, please sign up for a complimentary four-week trial.