By Dean Rogers
WTI crude oil is settling into a trading, the boundaries of which will be determined over the next week or so. It is still too early to state the exact boundaries. Technical factors tell us the range will likely be set between resistance at $50.5 and support at $42.5. This is a wide, but typical, range for crude oil.
For the next day or so look for prices to rise to at least $46.4 and possibly $47.2. Both are confluent wave projections and retracements. $46.4 is also in line with Monday's $46.41 swing high.
KaseX confirms Tuesday's move up with a filtered long signal (green diamond) on the $0.50 Kase Bar chart shown below.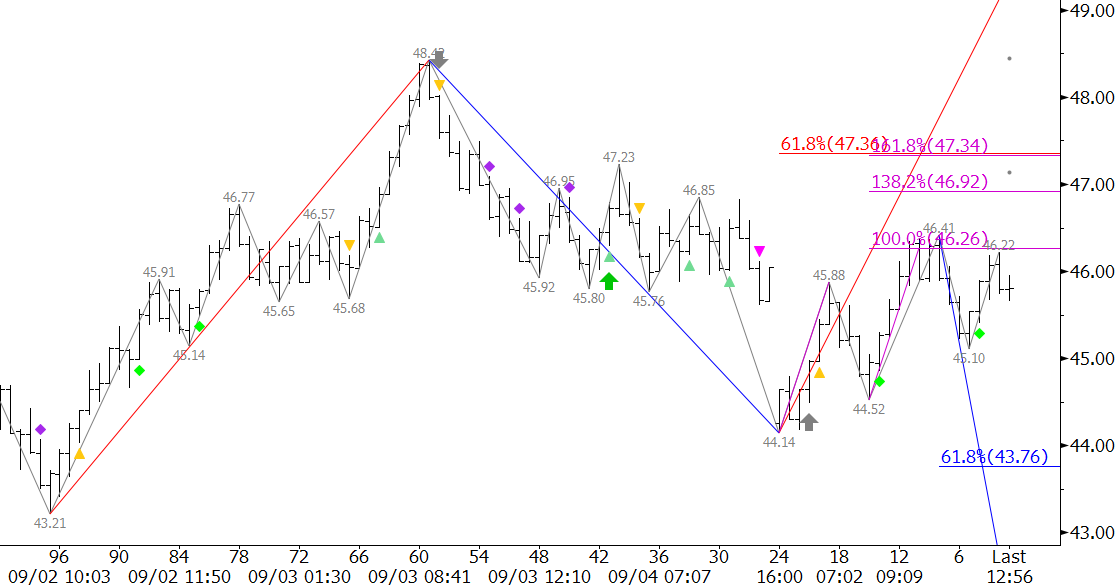 First support is $44.9 then $44.5 and $43.6. A close below $44.5 would shift odds in favor of at least $43.6 and very likely $42.5.
This is a brief analysis and outlook for the next day or so. Our weekly Crude Oil Commentary is a much more detailed and thorough energy price forecast. If you are interested, please sign up for a complimentary four week trial.