By Dean Rogers
Unseasonably warm weather for early September has supported prices in the prompt month and prices were trading in a tight range between $2.64 and $2.725.
Late Wednesday afternoon October natural gas finally broke lower and a new contract low was made. In addition, the winter strip also fell to new lows again confirming the negative outlook.
Look for at least $2.59 ahead of tomorrow's EIA storage report and possibly $2.53 before the end of the week.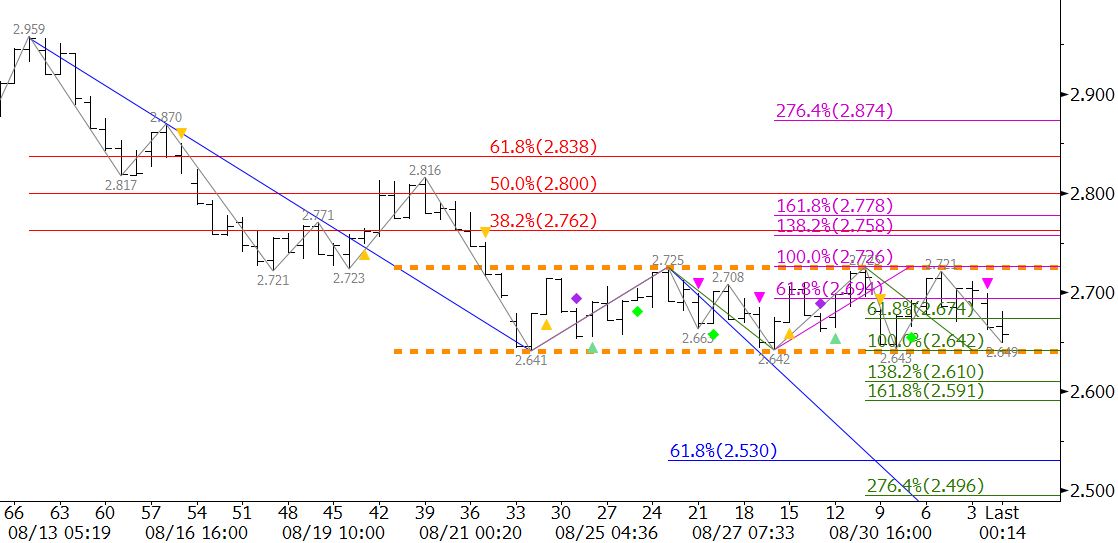 Trading will remain choppy, so another test of $2.72 and possibly $2.77 is not out of the question. We expect $2.77 to hold. A close over this would call for an extended upward correction.
This is a brief natural gas forecast ahead of tomorrow's EIA report. Our weekly Natural Gas Commentary is a much more detailed and thorough analysis. If you are interested in learning more, please sign up for a complimentary four week trial.