September WTI crude oil's settle above $44.4 Friday and $45.7 Monday has opened the way for the move up to continue. The Stochastic has risen into overbought territory, but there is no technical evidence the move will stall.
The next targets are $46.3, $47.0, and $47.9. The $47.9 level is a crucial confluence point split between the 62 percent retracement of the decline from $52.73 and the 1.618 projection of the wave up from $39.19. A sustained close over $47.9 would confirm the market is moving toward bullish territory again.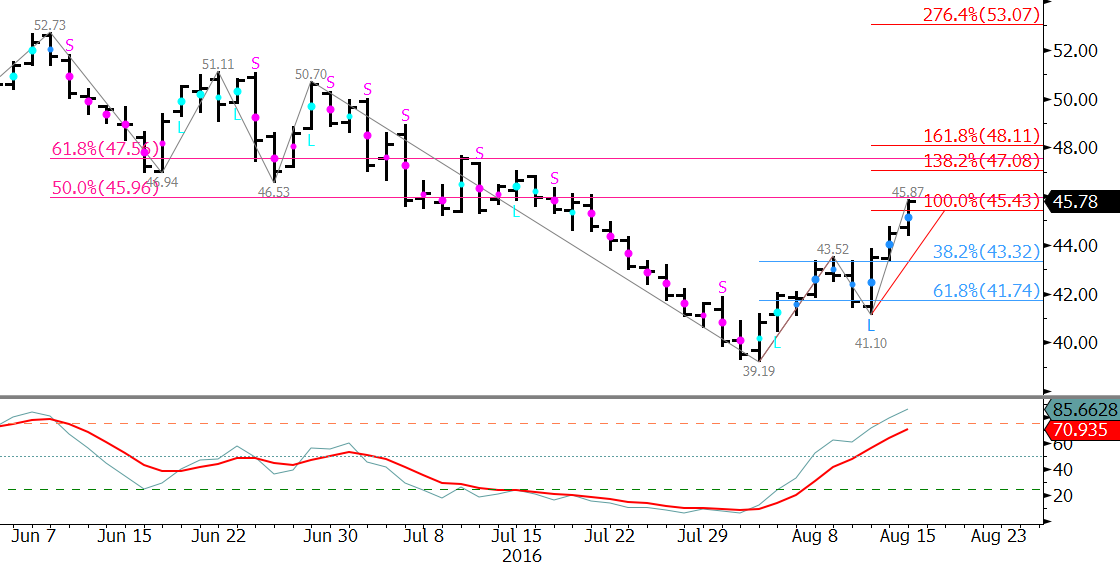 A pullback may take place soon. However, support at $45.3 should hold. This is near Monday's midpoint. Key support for the near-term is $44.7. A close below this would call for an extended downward correction to at least $44.1 and possibly $43.5.
This is a brief analysis and outlook for the next day or so. Our weekly Crude Oil Commentary and intraweek updates are a much more detailed and thorough energy price forecast. If you are interested in learning more, please sign up for a complimentary four-week trial.