By Dean Rogers
Forecasts for freezing temperatures this weekend in the eastern U.S. have had a minimal impact on natural gas prices this week. Many traders are looking ahead to above normal temperatures in coming weeks. In addition, many speculate that Thursday's EIA Natural Gas Storage Report will reflect the smallest withdrawal from storage for this time of year since 2012.
The negative sentiment is being reflected on the charts too. March natural gas is continuing to grind its way lower to targets below $2.00. Monday's gap from $2.076 stalled at $2.172 and was quickly filled on Tuesday. Subsequently prices have fallen to $2.017 so far.
The move down will likely continue to be a grind. March has struggled to close below the psychologically important $2.00 level in recent weeks. That said, prices should fulfill targets below $2.00 as the waves down from $2.493 and $2.315 project to $1.95 and $1.90. We expect that these projections will be met before another significant correction takes place.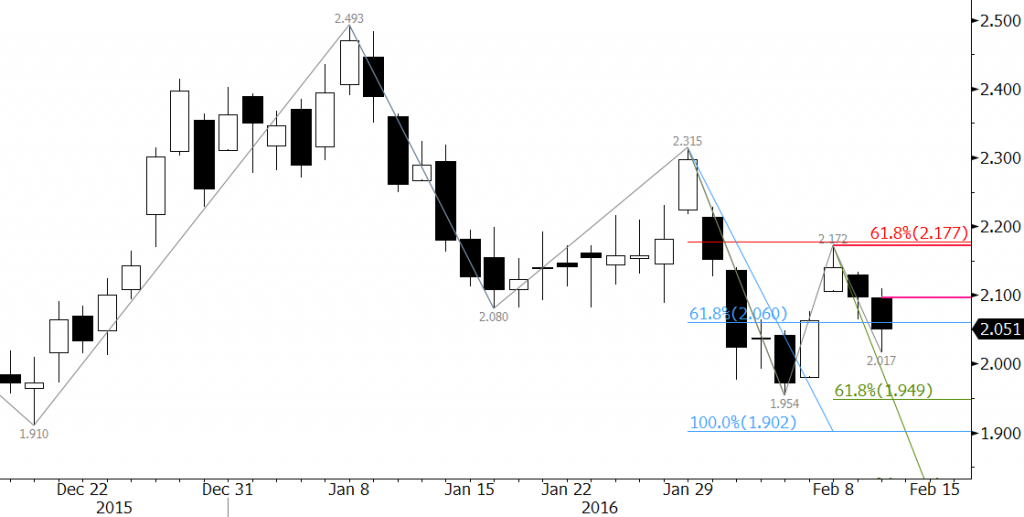 Look for resistance at $2.10 and $2.18. The latter is key because it is the 62 percent retracement from $2.315 to $1.954 and is in line with the $2.172 swing high.
This is a brief natural gas forecast for the next day or so. Our weekly Natural Gas Commentary is a much more detailed and thorough analysis. If you are interested in learning more, please sign up for a complimentary four-week trial.