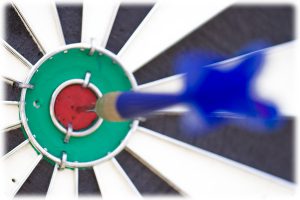 By Dean Rogers
It has been a wild week on Wall Street and for markets around the world. Global equities have ridden a roller coaster in the U.S., Asia, and Europe, the U.S. Dollar strengthened a bit after a tumultuous decline, and oil is trying to find its bottom after a significant rally to $42.86 from our weekly commentary's $37.9 target.
U.S. 10 Year Treasury bonds have come along for the ride and have fallen to 127'18 so far after stalling at 129'28. The 129'28 high was just above our June 30, 2015 projected resistance of 129'16.5. At this point, as shown in the chart below, bearish momentum divergences formed when rising price highs were accompanied by falling momentum highs on the KaseCD, MACD, and slow stochastic.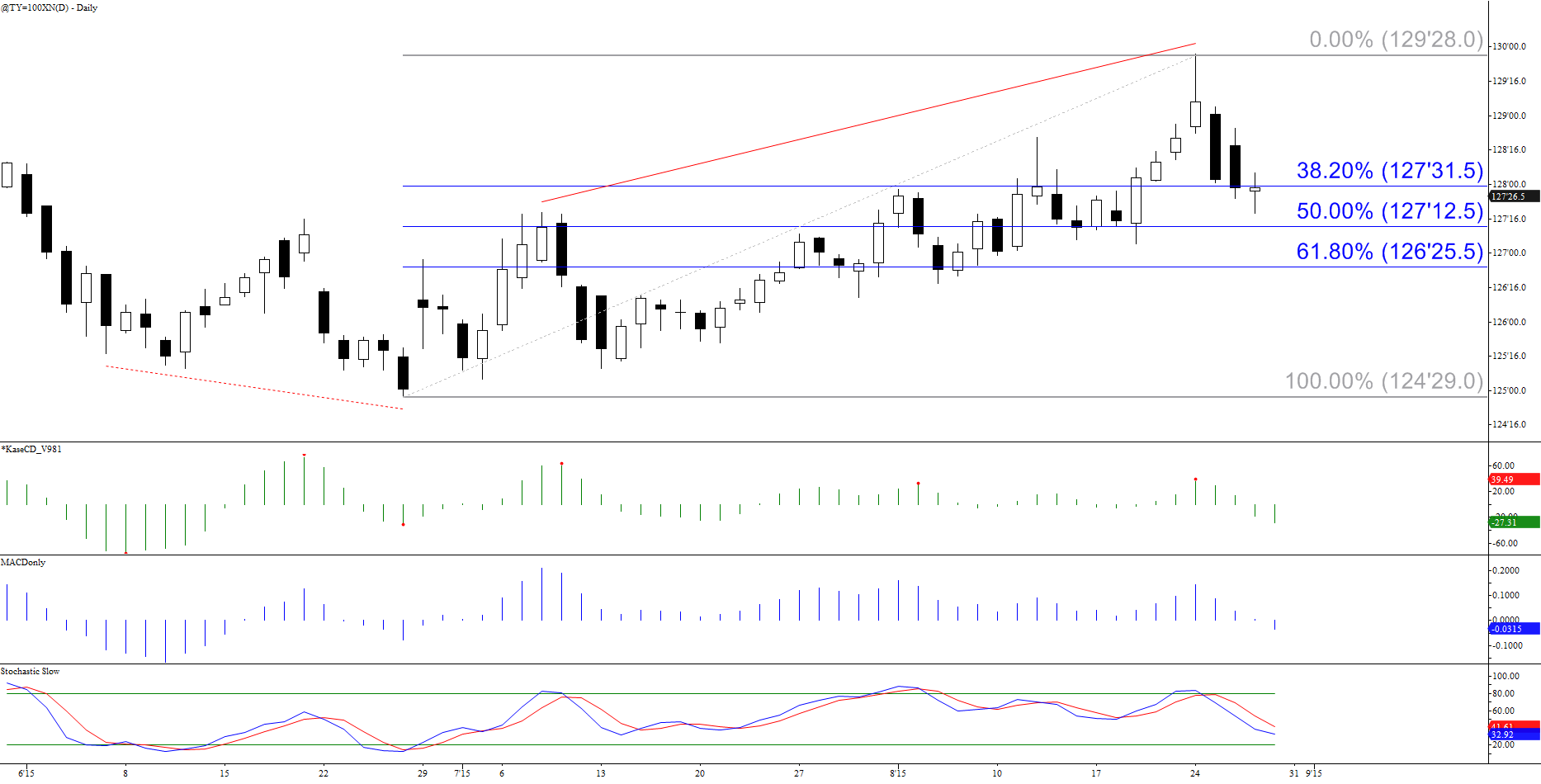 The divergences show that the decline will likely extend. However, there are several positive technical factors that indicate an upward correction should take place first.
The daily candlestick chart above shows a morning star setup that formed on August 27. The confirmation point (open of August 26) is 128'18. This resistance level is also in line with the 38 percent retracement of the decline form 129'28 as shown in the chart below. Should the decline extend as expected over the next few days, 128'18 must hold. A close over this would call for 128'31.5, the 62 percent retracement.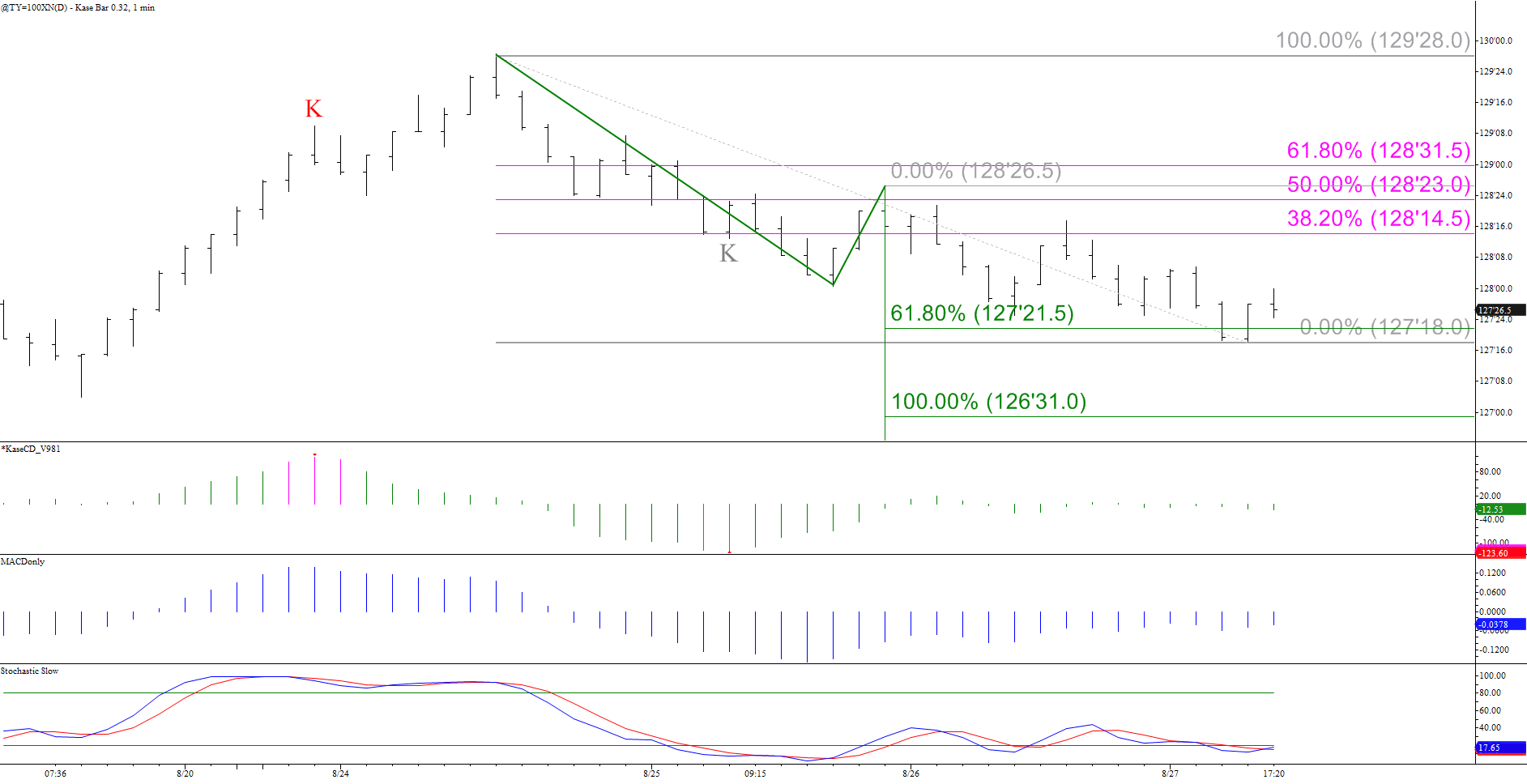 The wave formation down from 129'28, shown in green below, met the 0.618 projection at 127'18. Most waves (our studies show around 77 percent) that meet the 0.618 projection extend to at least the 1.00 projection, in this case 126'27. Therefore, odds favor at least 126'27. This is in line with the 62 percent retracement of the move up from 124'29 as shown in the daily chart (in blue). A close below 126'27 would call for 126'08 and 125'26.
In summary, for the near-term, these technical factors indicate U.S. 10 year treasuries should decline to at least 126'27, but that a small correction to 128'18 might take place first. The longer-term targets are discussed in our original article published June 30, 2015.