WTI crude oil's move up stalled near $66.4, the equal to (1.00) target of the primary wave up from $57.6 last week. The subsequent pullback initially looked corrective, forming four stars and settling the week above March 23's open. However, the move down accelerated on Monday and is poised to challenge important support at $62.4 within the next day or so.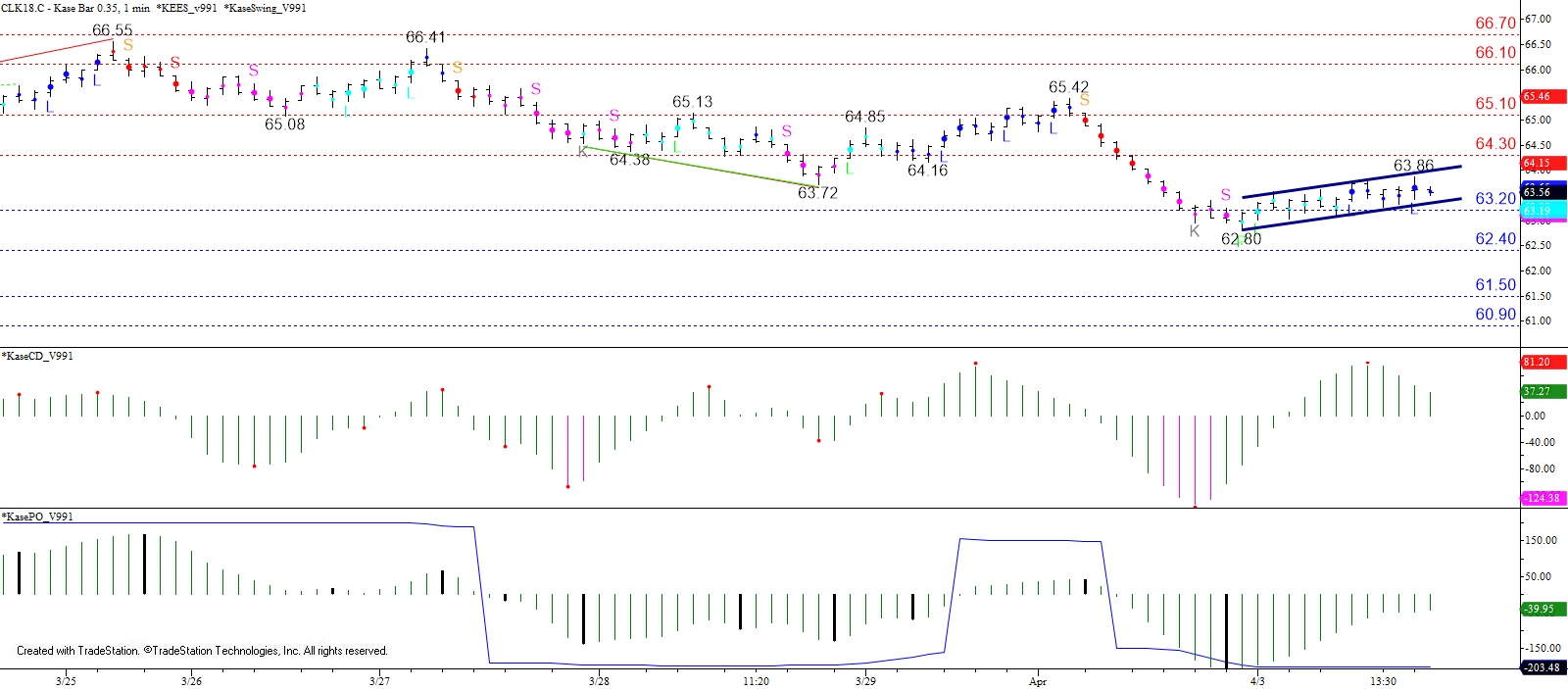 Today's move up from $62.8 was shallow and choppy and forms a bearish flag. The flag's lower trend line is nominally $63.2, which is also an important retracement and today's midpoint. An early move below this tomorrow would confirm a break lower out of the flag and open the way for $62.4.
That said, should $63.2 hold and prices rise above the flag's upper trend line around $64.3, look for a test of key resistance at $65.1. Settling above $65.1 would shift near-term odds back in favor of a larger scale move up with near-term targets at $66.1 and $66.7.
This is a brief analysis for the next day or so. Our weekly Crude Oil Forecast and daily updates are much more detailed and thorough energy price forecasts that cover WTI, Brent, RBOB Gasoline, Diesel, and spreads. If you are interested in learning more, please sign up for a complimentary four-week trial.