Late last week, May WTI crude oil fulfilled the $67.3 smaller than (0.618) target of the wave $57.6 – 66.55 – 61.81. Although prices settled above this on Friday the move up struggled to extend and an evening star setup with two stars formed. This reversal pattern's $66.2 completion point was challenged Monday and again today, but so far prices have failed to close below $66.2. In addition, bullish intra-day momentum divergences were confirmed at today's $65.56 swing low and the daily chart formed a pseudo bullish hammer.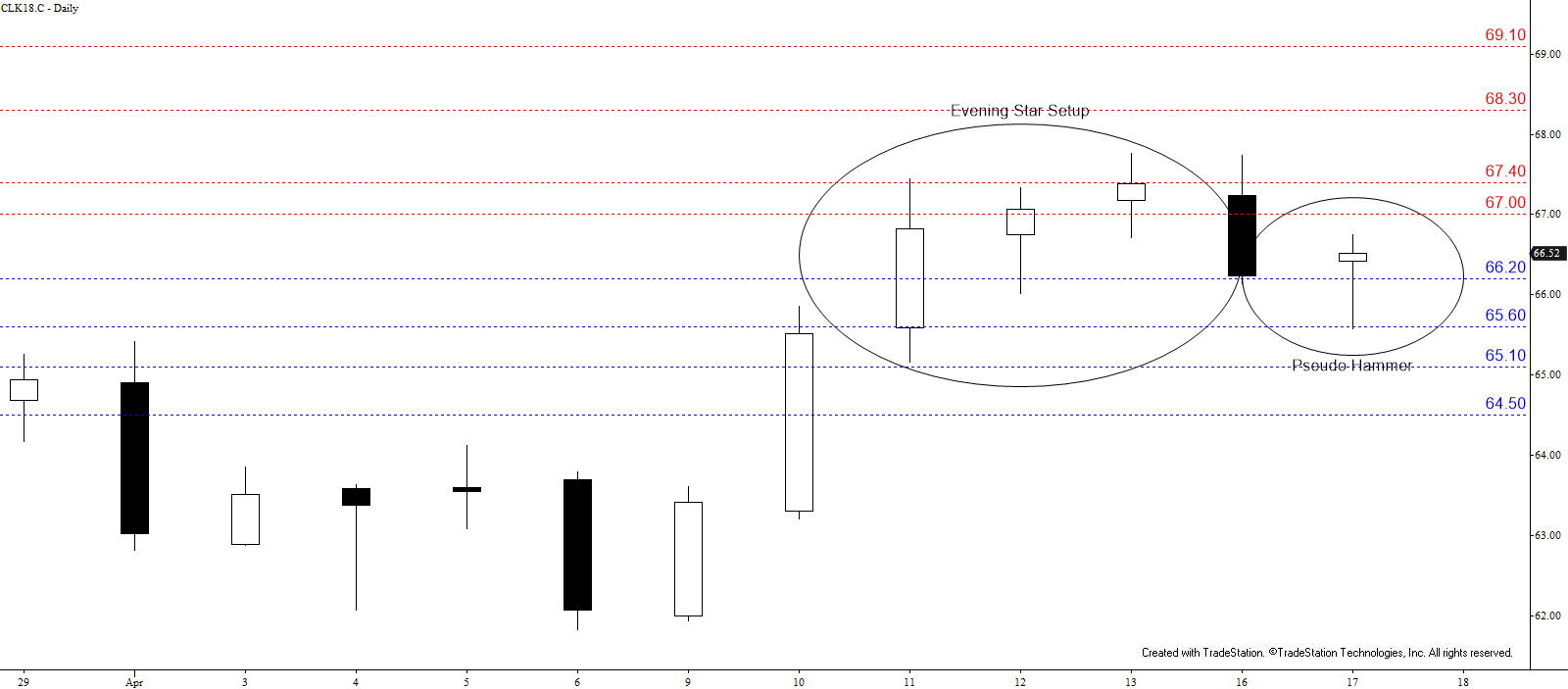 The long-term outlook for WTI crude oil remains bullish, but it is a very tight call for the near-term. Given the most recent near-term factors are positive, look for a test of at least $67.0 and possibly $67.4 tomorrow. A close above the latter would open the way for a new high of $68.3, which then connects to $69.1 and higher.
That said, given the balance between near-term positive and negative technical factors it is too soon to throw in the towel on the likelihood of a larger downward correction before the move up continues. A close below $66.2 will increase odds for such a move but the key near-term level is $65.6. Settling below this would open the way for $65.1, which then connects to $64.5 and lower.
This is a brief analysis for the next day or so. Our weekly Crude Oil Forecast and daily updates are much more detailed and thorough energy price forecasts that cover WTI, Brent, RBOB Gasoline, Diesel, and spreads. If you are interested in learning more, please sign up for a complimentary four-week trial.