May WTI crude oil's rise from the recent $61.81 swing low extended again today and is poised to continue. Monday's bullish piercing pattern was confirmed by settling above Friday's $63.7 open. There are also no reversal patterns or setups that indicate the move up will end. In addition, the $65.86 swing high fulfilled the smaller than target of the wave $59.91 – 66.55 – 61.81, so any pullback will most likely be corrective of a larger scale move up.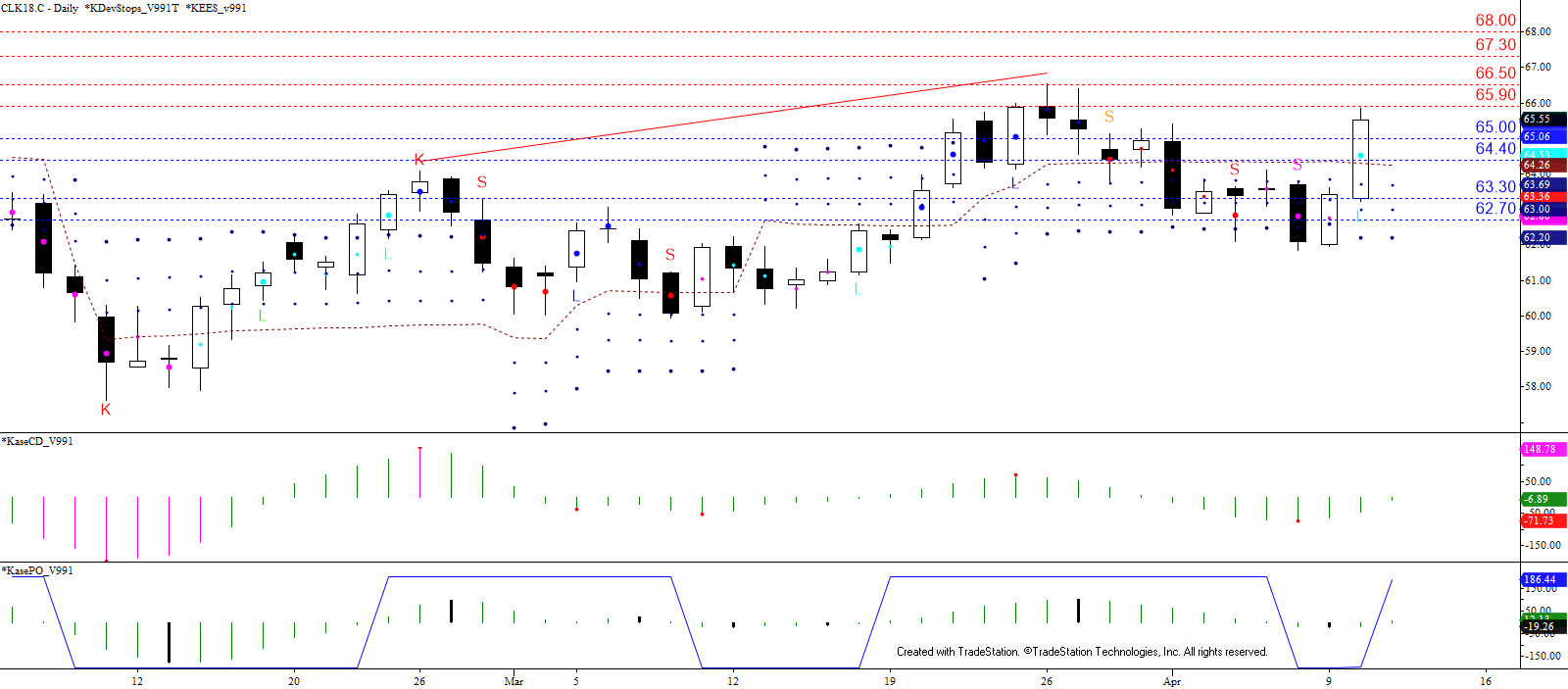 Upon a close over $65.9 look for next resistance at $66.5. This was the equal to target of the wave $57.6 – 64.07 – 59.91 and the level at which the move up stalled on March 26. So far, $66.5 has held on a closing basis, so if the move down is going to have any chance of continuing in the near-term $66.5 must hold. A close above this would open the way for at least $67.3 and likely higher.
Because the smaller than target of the wave up from $59.91 was met this afternoon a corrective pullback might take place first. Initial support is $65.0, though a test of today's $64.4 midpoint would not be unusual. Support at $64.4 should hold, but the key level is $63.3. Settling below $63.3 would indicate the move up has stalled again and that another attempt to move lower is underway.
This is a brief analysis for the next day or so. Our weekly Crude Oil Forecast and daily updates are much more detailed and thorough energy price forecasts that cover WTI, Brent, RBOB Gasoline, Diesel, and spreads. If you are interested in learning more, please sign up for a complimentary four-week trial.