WTI Crude Oil Technical Analysis and Short-Term Forecast
WTI crude oil initially fell today but stalled at $51.81 before rising to $53.18 where the 62 percent retracement of the decline from $53.94 was challenged. Even so, this level and Friday's midpoint held on a closing basis. Also, Friday's bearish engulfing line and the double top around $53.9 are still intact. Therefore, odds continue to lean in favor of a deeper test of support before the move up continues. Closing below $52.3 will confirm the double top and clear the way for WTI to fall toward the pattern's $50.6 target in the coming days.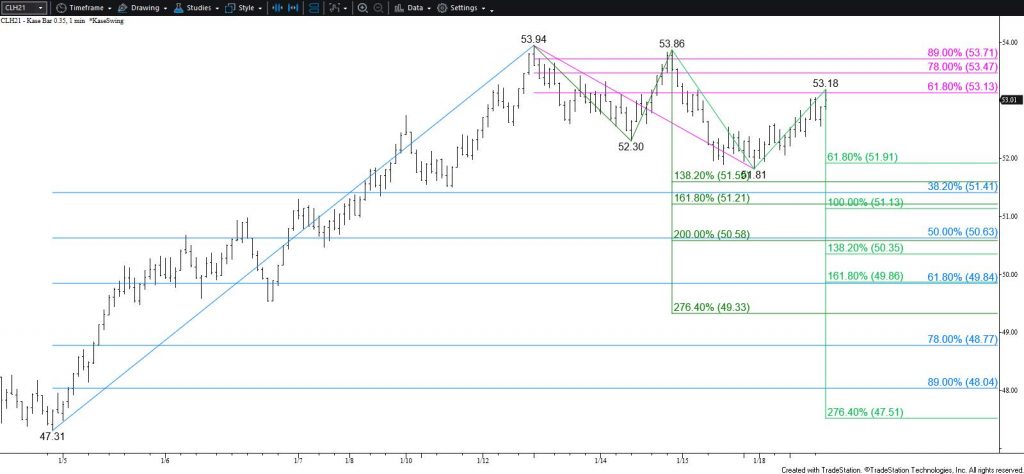 Nevertheless, WTI's uptrend has been resilient in recent weeks. Any recent attempt at a significant test of support has been quickly negated and any reversal patterns have been wiped out shortly after forming. Today's move up suggests this might be another case in which overly bullish sentiment will win out over bearish fundamental and technical factors. Should WTI overcome $53.13 early tomorrow look for another attempt at $53.9. Closing above $53.9 will wipe out the double top and bearish engulfing line and clear the way for at least $54.5 and probably higher before another attempt at a significant pullback.
This is a brief analysis for the next day or so. Our weekly Crude Oil Forecast and daily updates are much more detailed and thorough energy price forecasts that cover WTI, Brent, RBOB Gasoline, Diesel, and spreads. If you are interested in learning more, please sign up for a complimentary four-week trial.