WTI crude oil still looks weaker than Brent and products after forming a star today and settling below Friday's $48.28 midpoint. However, prices are poised to break higher out of a bullish ascending triangle and should meet the smaller than (0.618) target of the wave $47.0 – 48.44 – 47.84 at $48.7. A close above this would clear the way for the equal to (1.00) target at $49.3. This is an important objective because it is also in line with the smaller than target of the wave $45.58 – 49.42 – 47.0.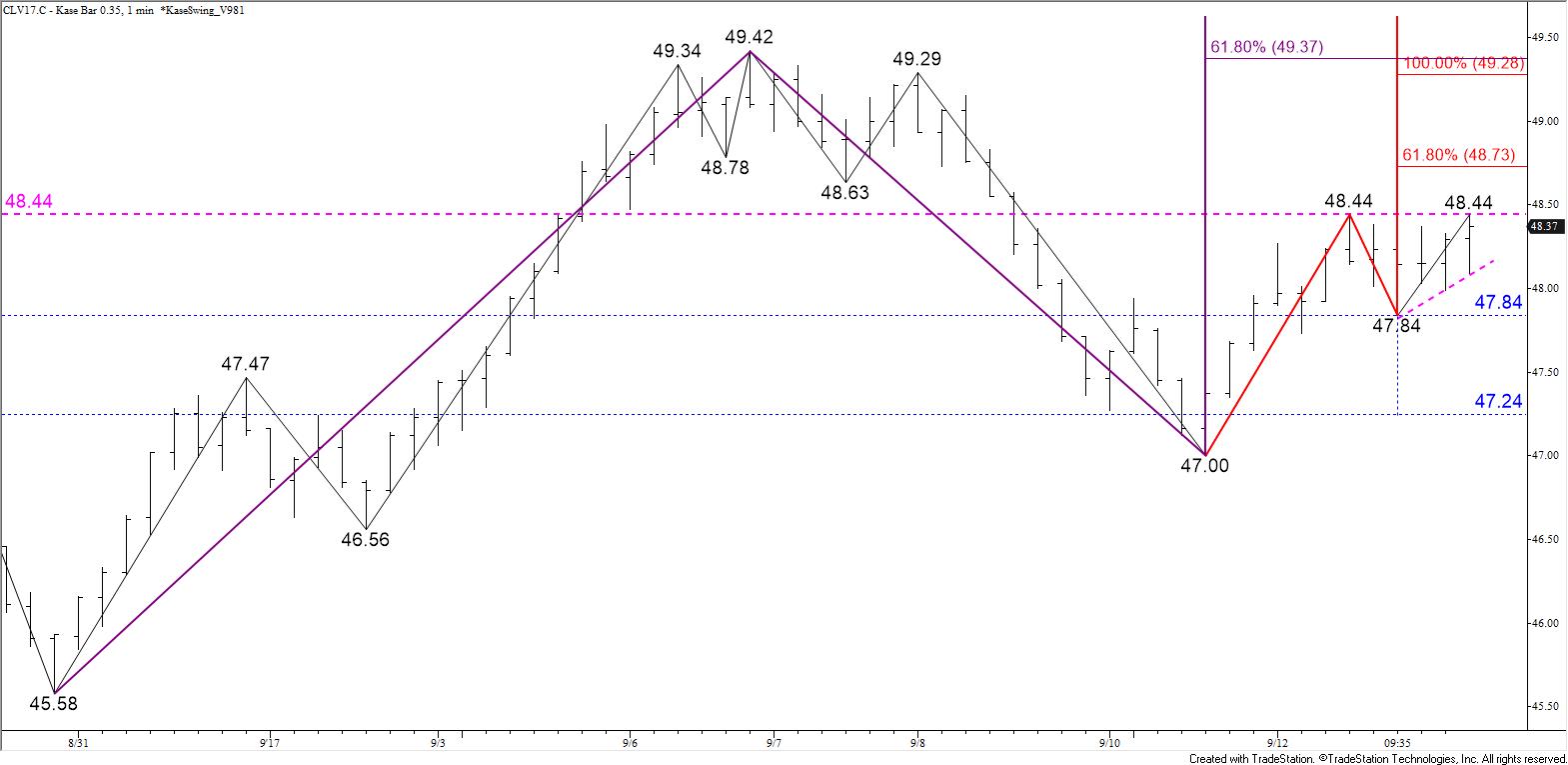 There is an outside chance the formation that makes up the ascending wedge is alternatively a double top at $48.44. To confirm the pattern prices would have to hold $48.44 and settle below the $47.84 swing low. This would then call for a test of the double top's $47.2 target. Settling below $47.2 would call for the decline to extend to $46.8 and $46.4. The $46.4 level is most important because it is the smaller than target of the larger scale wave $50.51 – 45.58 – 49.42.
This is a brief analysis for the next day or so. Our weekly Crude Oil Commentary and daily updates are much more detailed and thorough energy price forecasts that cover WTI, Brent, RBOB Gasoline, Diesel, and spreads. If you are interested in learning more, please sign up for a complimentary four-week trial.