Natural gas' pullback still appears to be corrective, but has positioned itself to test a crucial decision point at $2.71. This is in-line with the $2.711 swing low, the 1.618 projection of the wave down from $3.105, and the 61.8 percent retracement of the move up from $2.443.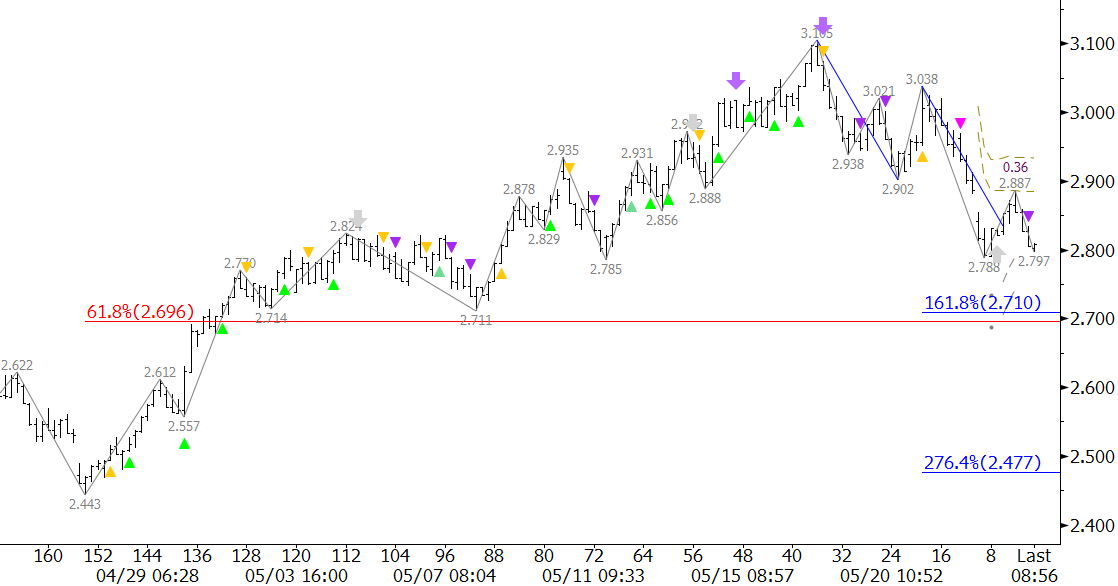 The $2.71 objective should be challenged ahead of tomorrow's EIA report, which is confirmed by KaseX's short signals on the $0.035 KaseBar chart today. The confluence, positioning, and importance of $2.71 leads us to believe that it will hold, at least initially, and will be followed by a trading range similar to the one seen throughout March.
This is a brief analysis ahead of tomorrow's EIA report. Our weekly Natural Gas Commentary is a much more detailed and thorough natural gas forecast. If you are interested, please sign up for a complimentary four week trial.