Gold Technical Analysis and Near-Term Outlook
The near-term outlook for gold is bullish after settling above the $1851.0 double bottom's $1911 target today. The move up is poised to reach $1938. This is the highest the wave up from $1851.0 projects and is in line with the 38 percent retracement of the decline from $2089.2. Gold will likely be hard-pressed to close above $1938 without a test of support first. Therefore, once $1938 is met odds for a significant test of resistance will rise to better than even. Nevertheless, closing above $1938 would warn that the move down from $2089.2 might be complete and would call for $1958 and higher.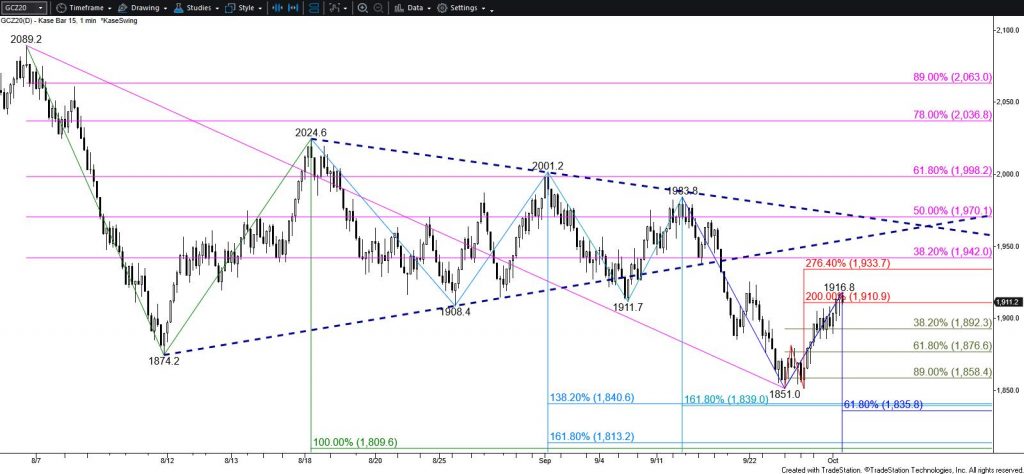 Should gold turn lower before reaching $1938 look for initial support at $1892 and key near-term support at $1877. Closing below $1877 will shift odds back in favor of challenging $1851 and then $1840.
This is a brief analysis for the next day or so. Our weekly Metals Commentary and daily updates are much more detailed and thorough energy price forecasts that cover key COMEX precious metals futures contracts and LME Non-Ferrous (Base) metals, spot gold, the gold/silver ration, and gold ETFs. If you are interested in learning more, please sign up for a complimentary four-week trial.