WTI Crude Oil Technical Analysis and Short-Term Forecast
WTI crude oil rallied as expected after the holiday weekend. The move up briefly overcame an area of high confluence centered around $68.3 but stalled at $68.87. The subsequent pullback suggests a test of support might take place early tomorrow, but near-term odds favor a continued rise. Support at $66.7 is expected to hold and a move back above $68.3 will clear the way for the next major objective at $69.7 during the next few days.
Nevertheless, should WTI take out $66.7, look for a test of $65.4 and possibly $64.4. The $64.4 level is key for the near-term outlook because it is in line with the 38 percent retracement of the rise from $57.18 and the 62 percent retracement from $61.56. Closing above this would shift near-term odds in favor of a more significant test of support before the move up continues.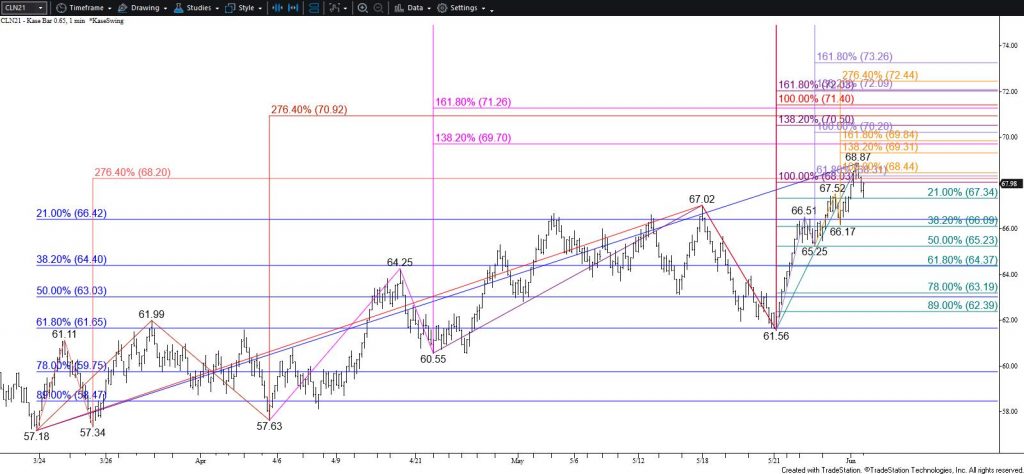 This is a brief analysis for the next day or so. Our weekly Crude Oil Forecast and daily updates are much more detailed and thorough energy price forecasts that cover WTI, Brent, RBOB Gasoline, Diesel, and spreads. If you are interested in learning more, please sign up for a complimentary four-week trial.