November natural gas' initial rise to $2.977 overcame Monday's $2.967 midpoint. However, prices could not close above that level and the subsequent decline has already retraced 50 percent of the move up from $2.88. The candlestick's long upper shadow indicates today's move up was most likely a failed attempt to overcome resistance. Therefore, odds still favor a decline. A move below $2.90 early tomorrow would open the way for $2.85.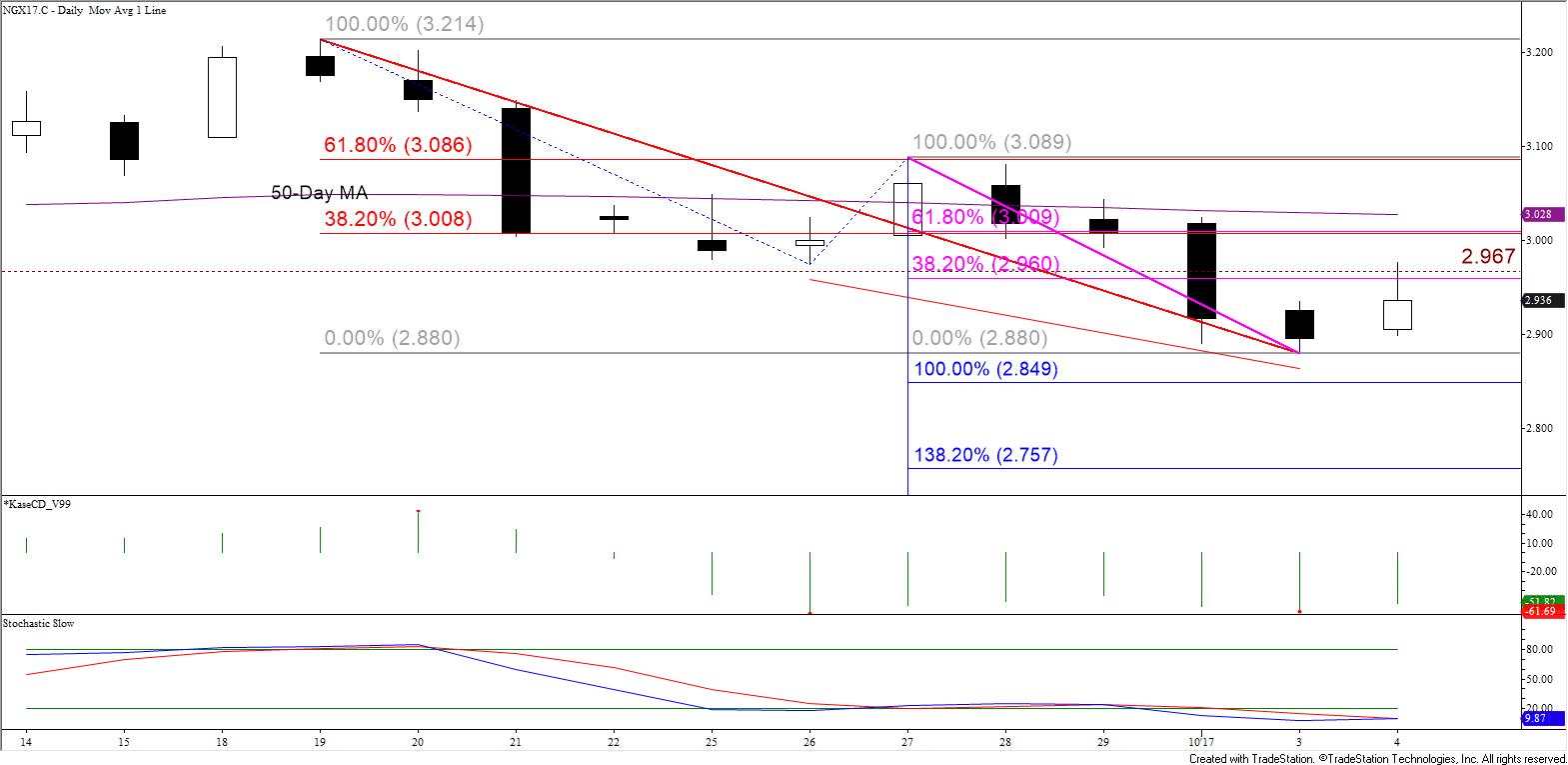 That said, a bullish daily KaseCD divergence and rising Stochastic %K-line indicate consolidation and possibly another attempt at $2.98 and higher might take place. $3.02 is most important for the near-term because it is split around the 38 percent retracement of the decline from $3.214, the 62 percent retracement from $3.089 and the 50-day moving average.
To confirm the move down is over (for now), prices must overcome the $3.089 swing high, which is also the 62 percent retracement of the decline from $3.214. This would, in turn, take out the wave $3.214 – 2.974 – 3.089 that projects to $2.85 and lower.
With all factors considered, the market still has a neutral-to-negative near-term outlook. Until external factors can support a sustained recovery, the decline will most likely continue to grind its way lower.
This is a brief analysis for the next day or so. Our weekly Natural Gas Commentary and daily updates are much more detailed and thorough energy price forecasts that cover key natural gas futures contracts, calendar spreads, the UNG ETF, and several electricity contracts. If you are interested in learning more, please sign up for a complimentary four-week trial.