This week, June natural gas has been bound within a very tight range between nominally $2.70 and $2.77. This is a challenging call right now because there are plenty of technical factors that indicate a break in either direction could take place soon. Even so, because the corrective range formed after a move down from $2.82 odds have a slight edge to break lower. A close below $2.70 would open the way for $2.66, $2.63, and possibly lower. Should prices settle above $2.77, look for the move up to challenge at least $2.81 and possibly $2.84.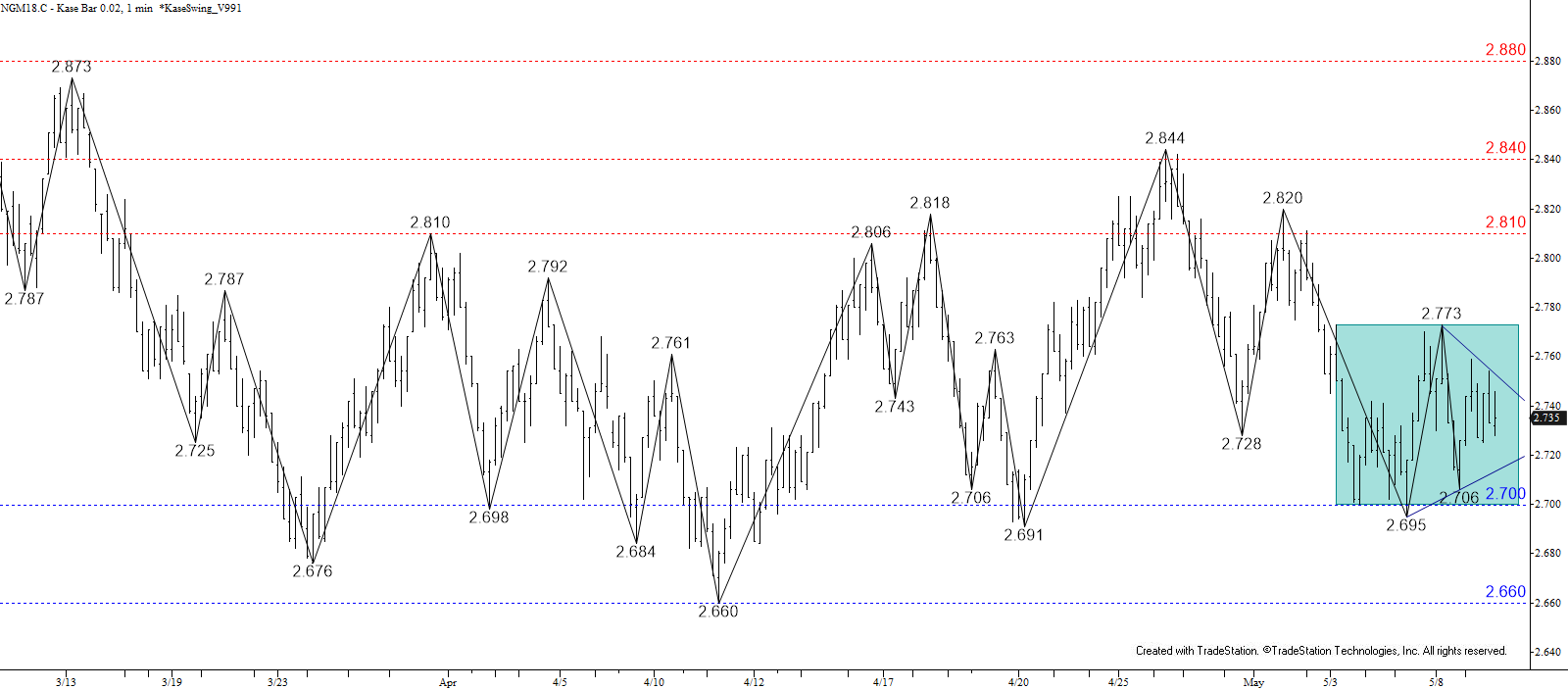 All of that said, even upon a break out of the most recent range prices must still contend with the boundaries of a larger range that has persisted for the past few months between approximately $2.66 and $2.87.
For now, look for a break out of the smaller range between $2.70 and $2.77 within the next day or so to guide short-term trade decisions. There is still no evidence calling for a break higher or lower out of the larger range, so its boundaries would make for likely profit taking or stop and reverse entry levels until external factors provide more evidence to help determine a longer-term trend.
This is a brief analysis for the next day or so. Our weekly Natural Gas Commentary and daily updates are much more detailed and thorough energy price forecasts that cover key natural gas futures contracts, calendar spreads, the UNG ETF, and several electricity contracts. If you are interested in learning more, please sign up for a complimentary four-week trial.