September natural gas briefly bounced after falling to $2.751, but the move up stalled at $2.788, forming a new primary wave down from $2.831 that is poised to reach at least $2.73 and possibly $2.70 tomorrow. The former is the 62 percent retracement of the move up from $2.671 and the smaller than (0.618) target of the wave down from $2.831. This level may initially hold, but once met odds will favor an eventual close below $2.73, which would then open the way for key support around $2.70. This is the equal to (1.00) target of the wave down from $2.831 and connects to $2.66 and lower.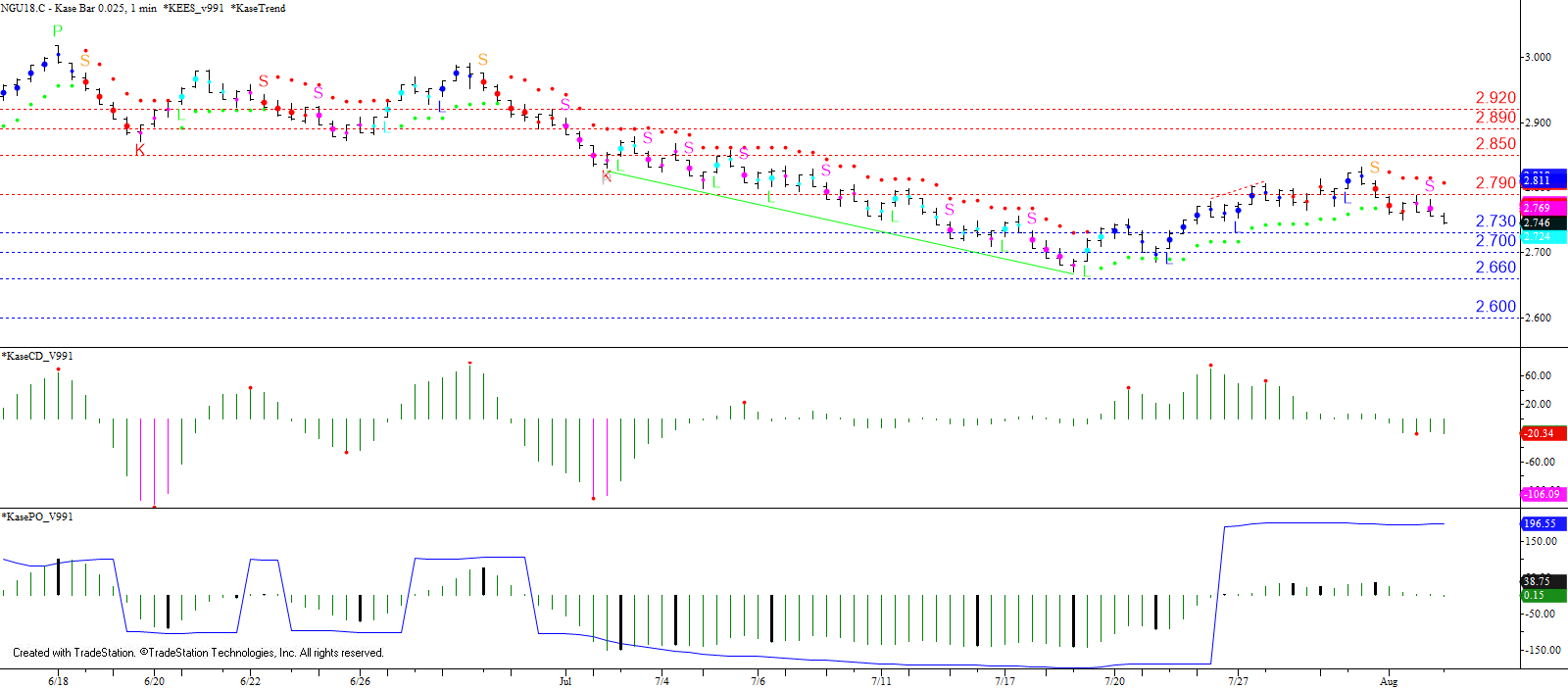 That said, for the corrective move up from $2.671 to retain a reasonable shot at extending $2.73 needs to hold and prices will have to overcome the $2.788 intra-day swing high. This will not guarantee a move up but will increase the probability for a test of $2.85, $2.89, and possibly $2.92. For now, though, due to today's close below yesterday's $2.77 target, the near-term outlook is negative.
This is a brief analysis for the next day or so. Our weekly Natural Gas Commentary and daily updates are much more detailed and thorough energy price forecasts that cover key natural gas futures contracts, calendar spreads, the UNG ETF, and several electricity contracts. If you are interested in learning more, please sign up for a complimentary four-week trial.