Natural Gas Technical Analysis and Near-Term Outlook
Natural gas overcame $2.96 as called for and challenged the next objective at $3.04. Today's close well above $2.96 and the psychologically important $3.00 level is bullish for the outlook. This calls for natural gas to challenge at least $3.09 and likely $3.14 during the next few days. The $3.14 objective is a crucial objective for the primary wave up from $2.072. However, $2.96 was in line with the smaller than (0.618) target of the primary wave up from $3.373, and this wave targets $3.20 as its equal to target. Therefore, odds for an eventual move above $3.14 to $3.20 and higher have increased based on the close above $2.96.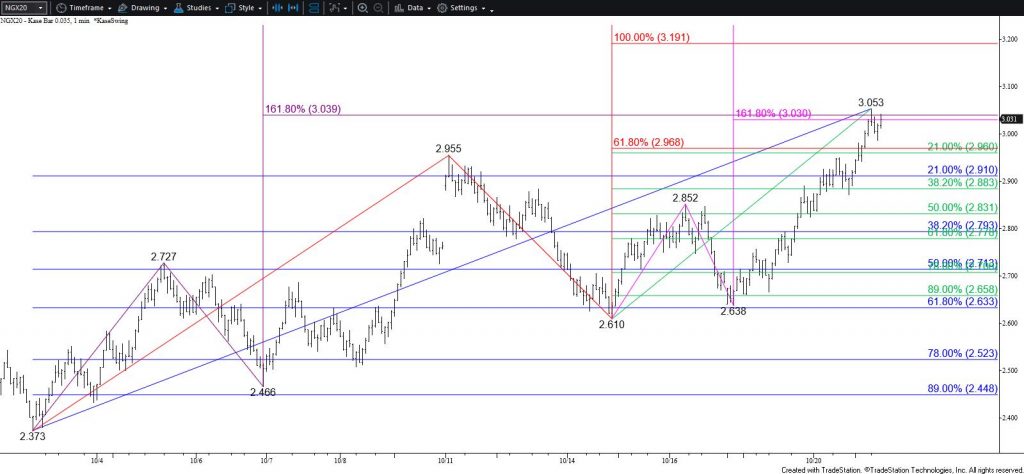 With that said, the $3.04 target discussed in yesterday's update is a confluent projection of the subwaves up from $2.373 and $2.610. Also, the move up from 2.638 lacks a clear wave structure that is large enough to support a continued rise. Therefore, a test of support will probably take place soon, and almost certainly before natural gas overcomes $3.14.
Nevertheless, any move down will be corrective of the move up. Should natural gas turn lower early tomorrow look for initial support at $2.96 and key near-term support at $2.90. Settling below $2.90 is doubtful but would clear the way for a more substantial test of support before the move up ultimately continues.
This is a brief analysis for the next day or so. Our weekly Natural Gas Commentary and daily updates are much more detailed and thorough energy price forecasts that cover key natural gas futures contracts, calendar spreads, the UNG ETF, and several electricity contracts. If you are interested in learning more, please sign up for a complimentary four-week trial.