Gold Technical Analysis and Near-Term Outlook
The near-term outlook for gold remains bearish after holding resistance around $1898 and taking out the $1853.9 swing low today. The move down will likely be a grind for the interim, but the wave formations call for $1843. Settling below this will clear the way for $1825 and then the next major objective and probable stalling point at $1810.
Nonetheless, support around $1850 +/- $2 has been resilient since late September. The $1848.0 swing low held and today's hammer suggests another test of resistance might take place first. Overcoming $1881 will call for key near-term resistance at $1900. Closing above $1900 would shift near-term odds in favor of $1920 and likely higher.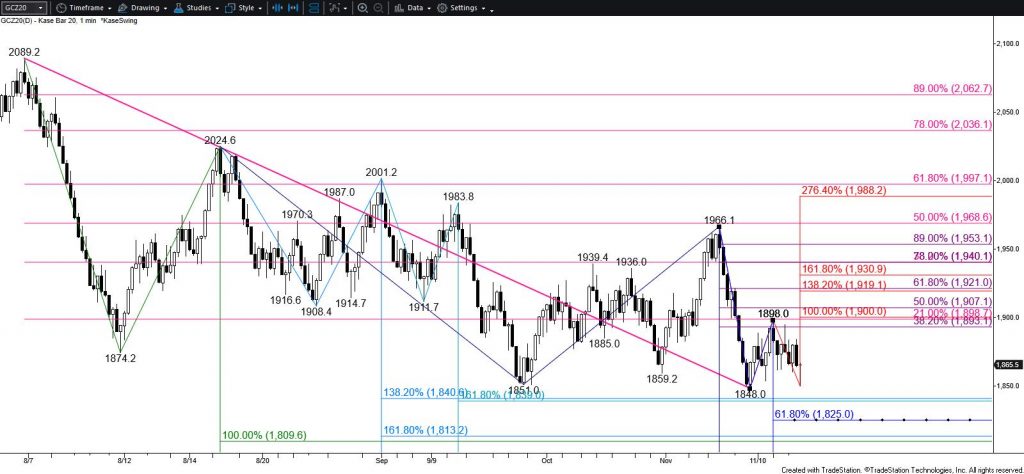 This is a brief analysis for the next day or so. Our weekly Metals Commentary and daily updates are much more detailed and thorough energy price forecasts that cover key COMEX precious metals futures contracts and LME Non-Ferrous (Base) metals, spot gold, the gold/silver ratio, and gold ETFs. If you are interested in learning more, please sign up for a complimentary four-week trial.