Natural Gas Technical Analysis and Near-Term Outlook
Natural gas continued to decline as expected today and settled back below $3.00 and the bottom of Monday's gap. The pullback indicates that Monday's rally to $3.15 was too much too soon. At this point, it looks as though natural gas will settle back into a trading range. The danger is that because of Monday's failed rally, and due to confirmed bearish reversal patterns and signals, the pullback could overextend before finding a bottom.
With that said, given current technical factors, near-term odds favor a test of $2.92, a close below which will call for $2.88 and possibly $2.84. There is currently no strong evidence to call for a move below $2.84. However, closing below $2.84 would imply that the move down will likely extend to $2.76 and possibly lower before settling back into a trading range.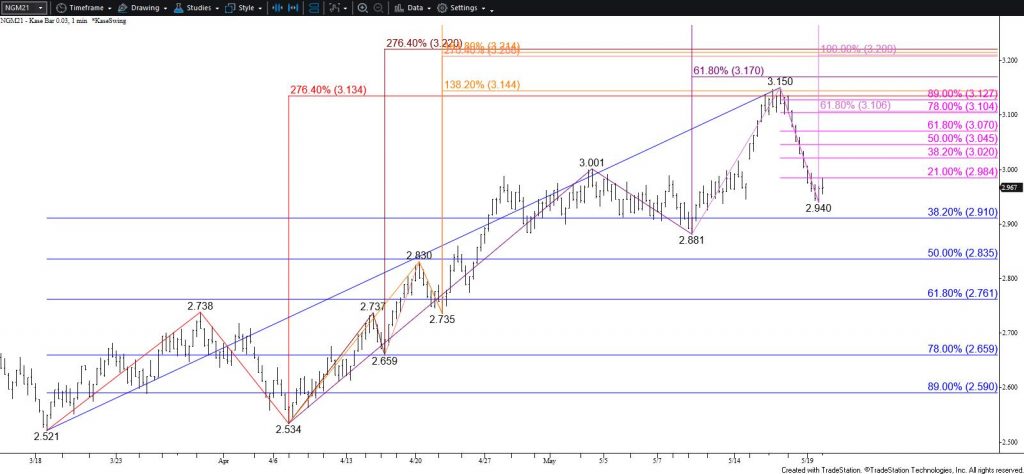 Nevertheless, the decline from $3.15 lacks a clear wave structure, and the move up from $2.94 at the end of today indicates a test of $3.02 might take place first. This level is expected to hold. Overcoming $3.02 would call for $3.07 and possibly $3.11. Settling above $3.07 would imply the pullback is complete. Closing above $3.11 would shift near-term odds back in favor of a continued rise to $3.17 and higher.
This is a brief analysis for the next day or so. Our weekly Natural Gas Commentary and daily updates are much more detailed and thorough energy price forecasts that cover key natural gas futures contracts, calendar spreads, the UNG ETF, and several electricity contracts. If you are interested in learning more, please sign up for a complimentary four-week trial.